Movies
This event has passed. Check out other things to do instead.
Enjoy another round of Big Screen Classics at the Coolidge
A new edition of the series begins on Sept. 12.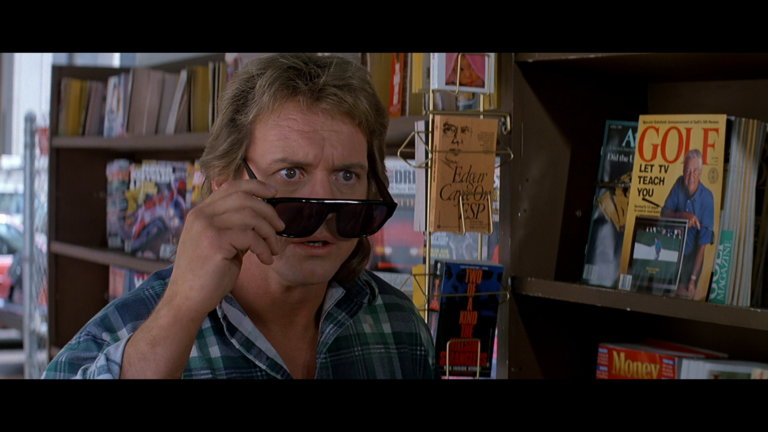 The fall edition of the Coolidge Corner Theatre's Big Screen Classics series comes with an extra word in it: "groundbreaking." As an adjective, that word suggests that the 14 films have in some manner pushed the boundaries of cinema. But there's also the fact that the Coolidge has already commenced with the physical groundbreaking of its new expansion project.
Running from Sept. 12 to Dec. 15, the series features films from a wide spectrum of genres. All start at 7 p.m., except the Sept. 18 triple feature, which begins at 2 p.m. Here's a look at the program.
Sept. 12: "Grey Gardens" (1975) – A fascinating, depressing, kinda creepy documentary portrait of elderly Edith Bouvier Beale and her middle-aged daughter "Little Edie" as they live out their lives in a sprawling and crumbling Long Island mansion.
Sept. 15: "Killer of Sheep" (1978) – Set in mid-1970s Watts, this dramatic study of the area's downtrodden residents focuses on slaughterhouse worker Stan (Henry Gayle Sanders), who seems to be caving in to the pressures of poverty and unhappiness. It's a grueling film, with moments of beauty and poetry.
Sept. 18: "Infernal Affairs" (2002), "Infernal Affairs II" (2003), "Infernal Affairs III" (2004) – The first film in this Hong Kong-set thriller trilogy tells of a police officer who infiltrates a gang, and a gang member who infiltrates the police force. (If that sounds familiar, it's because the film inspired Martin Scorsese's Boston-set 2005 Oscar winner, "The Departed.") "Infernal Affairs II" is a prequel to it, while "Infernal Affairs III" is a sequel. (Admission for this triple feature is $25.)
Sept. 19: "Zodiac" (2007) – In this story of the notorious West Coast Zodiac murders of the 1960s and '70s, there are onscreen killings. But the film is much more about trying to solve the crimes, through the work of cops Mark Ruffalo and Anthony Edwards, and newspaper guys Jake Gyllenhaal and Robert Downey Jr. David Fincher directs.
Sept. 21: "Real Women Have Curves" (2002) – America Ferrera stars as 18-year-old Ana, just out of high school in East LA, and excited about her scholarship to Columbia. But her mom insists that now is the time to work in the family business, get married, and settle down. Let the emotional struggles begin.
Oct. 3: "Psycho" (1960) – Hitchcock, illicit romance, stolen money, out-of-the-way motel, creepy mansion, shower scene, multiple murders, Tony Perkins' eyes, unbearable tension. Time to see this one again!
Oct. 13: "They Live" (1988) – Nasty beings from another world disguise their physical features and go about secretly taking over Earth. Along comes a construction worker named Nada (Roddy Piper) who, after discovering the invaders' plot, goes about rectifying things. Great science fiction fun from John Carpenter.
Oct. 24: "Night of the Living Dead" (1968) – It's not often that a little indie movie changes the landscape of cinema, but it could be argued that it happened with George Romero's first feature. It's about a group of people stuck in a Pennsylvania farmhouse that's under attack by zombies. And it works as – dare I say it? – an art film.
Oct. 31: "Halloween" (1978) – The second John Carpenter entry here marked the beginning of a bloody, darkly humorous franchise. The heroine is babysitter Laurie Strode (Jamie Lee Curtis). The villain is deranged killer Michael Myers (Nick Castle). Most of the other cast members drop like flies.
Nov. 10: "Memento" (2000) – In Christopher Nolan's first feature, Guy Pearce has a medical condition that sidles him with extreme short-term memory loss, impeding his ability to figure out who killed his wife. The film has a script that works equally well backward and forward. Quite a feat.
Nov. 14: "The Discreet Charm of the Bourgeoisie" (1972) – There's not much of a plot in Luis Bunuel's surrealistic movie. But there's plenty of food, and a group of old friends who intend to eat it at a big gathering. Then everything gets in the way, preventing the feast. This is a comedy, but a strange one.
Dec. 15: "The Thin Man" (1934) – Nick and Nora Charles (William Powell and Myrna Loy) get a kick out of drinking dry martinis, exchanging witty banter, and solving murders. There's also a great deal of comic scene-stealing by their wire-haired fox terrier Asta (played by Skippy).
Need weekend plans?
The best events in the city, delivered to your inbox