Movies
On Thursdays, watch retro movies at the Coolidge Corner Theatre
Rewind! brings nostalgic flicks like "Jawbreaker" and "Mean Girls" back to the big screen, plus themed after-parties.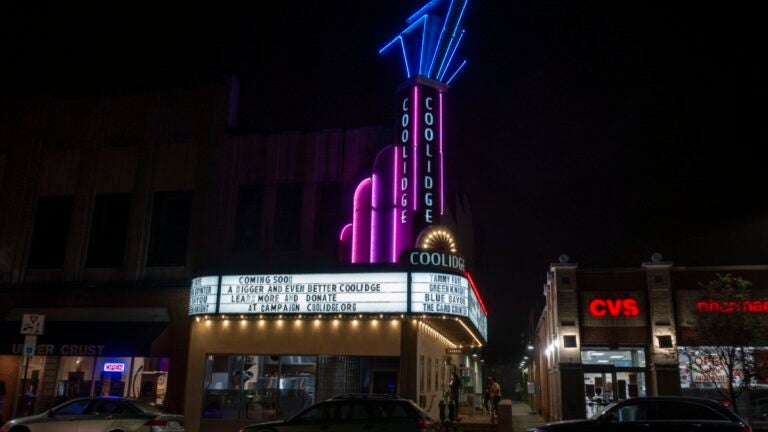 Science has shown that engaging with sentimental stuff can make us feel happier, more secure, and better connected to the world — so it's no wonder that the Coolidge Corner Theatre's Rewind! film series has become so popular. With screenings of '80s-through-aughts films with themed after-parties, Rewind! continues in 2023 with a monthly lineup that is "pure nostalgia," says one of the event organizers, Luke Hayden, co-owner of after-party host restaurant, Parlour.
Rewind! presses play on the latest season Thursday, April 20, with the campy "Scooby-Doo" remake from 2002 starring Matthew Lillard, Sarah Michelle Gellar, Freddie Prinze Jr., Linda Cardellini, and a pixelated dog. "That's a franchise that we're all completely familiar with," Hayden says, admitting that he recalls this particular movie being ridiculous. "It [came out] long enough ago, and it was that bad that I think it's gonna sell out," he says, laughing.
Parlour, located next door to the theater in Coolidge Corner, gets into the fun as a team, Hayden says. They'll watch the movie together before the event. Chefs and bartenders take inspiration from the film to craft snacks and drink specials, and someone always makes a music playlist for the night. "We do our best to extend the experience from the movie into the after party," Hayden explains. "It's pure nostalgia."
Rewind! continues monthly on the third or fourth Thursday with flicks like "Party Girl" (May 25), "Jawbreaker" (June 22), "Bad Boys II" (July 20), "House Party" (Aug. 17), and "Mean Girls" (Sept. 14). Tickets are required for both screenings and after-parties and are available through the theater box office.
Need weekend plans?
The best events in the city, delivered to your inbox