Movies
This event has passed. Check out other things to do instead.
Catch a movie at the New England Aquarium during 'Cult Classic Movie Nights'
The ocean-inspired movies show on select Saturdays through October for $5.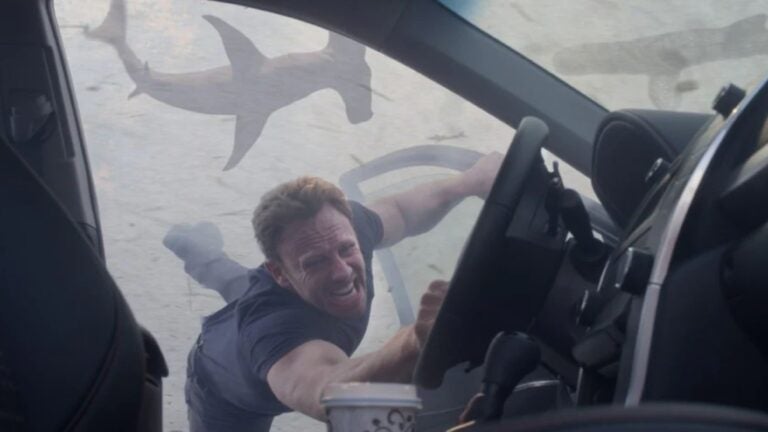 If you can't stand the heat, get into a movie theater. And the New England Aquarium has a seat or two waiting for you. On July 30, the beloved Boston destination begins its "Cult Classic Movie Nights" with a one-night showing of "Sharknado" (a movie so bad it's good) — the story of a group of friends who struggle to steer clear of vicious, man-eating sharks washed ashore in Los Angeles thanks to a freak storm.
A new aptly ocean-inspired film drops each month for one night at the aquarium's Simons Theatre, one of New England's largest movie screens. The film schedule continues with:
Aug. 20: "Waterworld" – After the melting of the polar ice caps puts most of the globe underwater, one human survivor and some unlikely friends evade sinister forces in the search of the mythical Dryland.
Sept. 10: "Jaws" – This New England classic features a massive great white shark that terrorizes a summer resort town where a police chief, a grizzled fisherman, and an intrepid marine biologist battle the bloodthirsty beast. ·
Oct. 1: "The Life Aquatic with Steve Zissou" – A famous oceanographer and his trusty crew seek revenge on the shark that ate his best friend in this quirky comedy-adventure.
All shows begin at 7 p.m.
Need weekend plans?
The best events in the city, delivered to your inbox