Music
6 bars and restaurants in Greater Boston with live music
From country tunes to jazz, these spots around Greater Boston have you covered.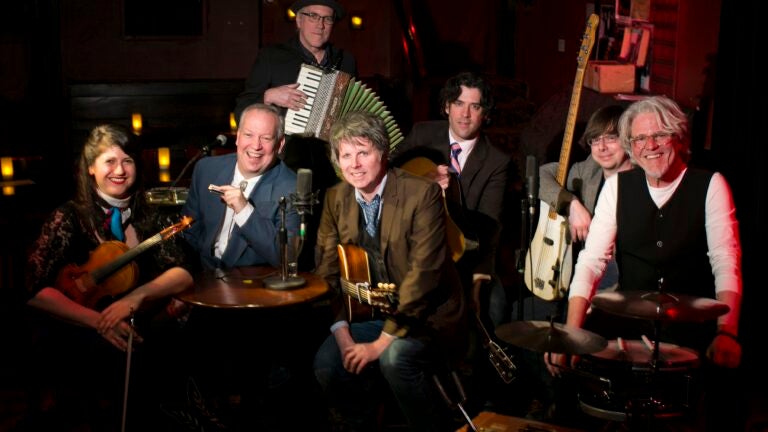 It seems like more than ever, Bostonians are looking to dine at places that offer an experience, such as live music. Luckily, there are many restaurants featuring shows, from musicians covering Frank Sinatra classics to emerging bands playing new hits. Guests can watch a performance while indulging in kir royale cocktails and smoked salmon rillettes.
We've put together a roundup of six spots that offer guests both live music and a culinary experience. The next time you're looking to enjoy brunch or dinner with a group of friends, think of venturing out to one of these destinations.
On Saturdays and Sundays, this elegant South End spot offers live music with their weekend brunch, featuring performances from groups like Pop Into The Chemist, the Phil Grenadier Quartet, and flutist Yulia Musayelyan. You can dine on dishes like the eggs shakshuka or the baked French toast with maple butter and fresh berries. On Sundays, starting at 7:30 p.m., Bruce Bears & Friends will play the blues. (541 Tremont St., Boston)
South Boston is home to Capo Supper Club, part of the swanky Italian restaurant Capo on West Broadway. During Sinatra Sundays, you'll be transported back in time by musicians Rich DiMare and the Ron Poster Trio, as they perform timeless hits. Order from the full menu, which highlights the Roman style wood-fired pizza, pasta dishes like cacio e pepe and Maine lobster gnocchi, and cocktails, including the Capo old-fashioned. (443 W. Broadway, South Boston)
Sip on a beautifully crafted glass of wine while attending a live show at City Winery. This spring, the music venue near North Station will showcase acts from singer-songwriter Jaimee Harris, tribute band Echoes of Floyd, and pop singer Tiffany. If you'd like to order a meal, their menu offers a beet and goat cheese salad, a variety of burgers, and steak frites. (80 Beverly St., Boston)
Every Sunday, Darryl's Corner Bar & Kitchen, owned by Nia Grace, offers a Sunday Soul & Jazz Brunch, during which you can listen to local talent and dine on comfort food: cheddar grits, waffles, BBQ ribs, and macaroni and cheese. You can also tune in to their Off The Cuff Artist Showcase, an open mic series that is backed by the house band, The Mastadonis Project. Keep an eye on other live performances from artists such as Tolieth and Seventh Sun. (604 Columbus Ave., Boston)
Cambridge's Lizard Lounge is a popular live music club, located north of Harvard Square. This April, you'll be able to attend sets from groups like The Gravel Project, Duochrome, and Kotoko Brass Band. Their menu includes highlights such as blackened catfish tacos, grilled chicken sandwiches, grain bowls, and homemade veggie burgers. (1667 Massachusetts Ave., Cambridge)
Jason Santos' Southern-inspired eatery in the Theater District is also a place to catch some live music. You can expect to find country music performed over brunch on Saturdays, as well as a Songwriter's Night. The main dinner menu offers whiskey-glazed steak tips, Nashville hot chicken sliders, and shrimp and grits, with banana pudding for dessert. (253 Tremont St., Boston)
Need weekend plans?
The best events in the city, delivered to your inbox