Music
This event has passed. Check out other things to do instead.
Catch the song stylings of Ms. Lisa Fischer in Rockport
The accomplished vocalist has sung with everyone from Luther Vandross and the Rolling Stones to Tina Turner and Nine Inch Nails.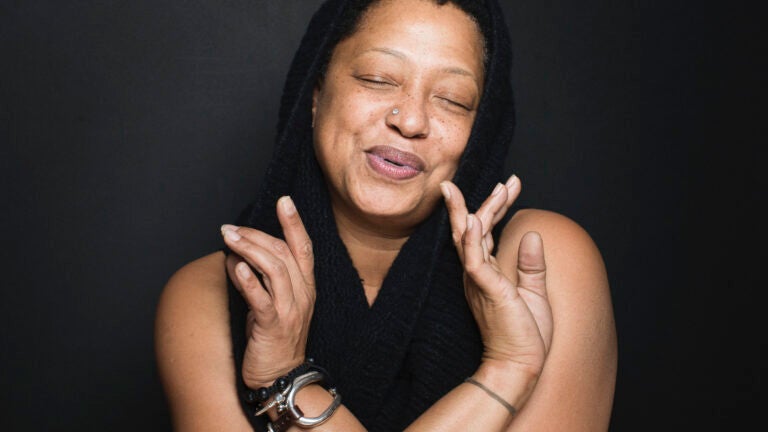 Lisa Fischer is quoted in a 2013 New York Times article as saying, "Some people will do anything to be famous. I just wanted to sing."
Well, the 62-year-old has done a lot of the latter for the past 40 years. The former is a more recent development that has unfolded, probably by her own design, somewhat modestly.
Fischer established herself as an in-demand background vocalist in the 1980s, touring with Luther Vandross and the Rolling Stones, both of whose employ she would remain in for decades. Between 2000 and 2013, she shared stages with R&B legend Tina Turner, jazz trumpeter Chris Botti, and industrial rockers Nine Inch Nails.
Her vocal prowess can also be heard on recordings by artists such as Bobby McFerrin, Dionne Warwick, Patti LaBelle, Teddy Pendergrass, Sting, and (wait for it) AC/DC and Trey Anastasio of Phish.
Fischer has also appeared in two music documentaries of more than just passing interest. A scene in Martin Scorsese's 2008 Stones documentary "Shine a Light" prompted drummer Charlie Watts to comment, "[Mick Jagger] was on fire. You can tell in the third song when Lisa Fischer, the singer, does a shimmy with him and the look on her face." She was also featured in the 2013 multiple award-winning documentary "20 Feet from Stardom."
As a solo artist, Fisher has only the 1991 album "So Intense" to her credit. However, her seeming inability to do no wrong musically resulted in her taking home a Grammy for the single "How Can I Ease the Pain?"
Fischer has hit the road for handfuls of live appearances for each of the past eight years. Her interpretations of songs by several of the aforementioned superstars and others of bewildering stylistic diversity led the Minneapolis Star Tribune to describe her as "the most artistically, intellectually and emotionally satisfying female performer working today. Period." This might sound hyperbolic, but she has many famous fans who would happily support this claim.
Those in the audience at Rockport's Shalin Liu Performance Center on November 5 are invited to decide for themselves.
Need weekend plans?
The best events in the city, delivered to your inbox