Music
This event has passed. Check out other things to do instead.
Enjoy two free concerts of free-form jazz in JP
WREST and Fully Celebrated Orchestra play at Southwest Corridor Park on June 4 & 5.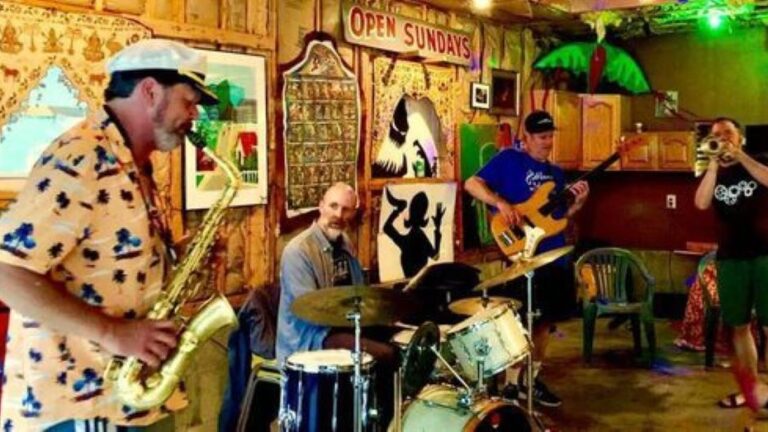 The cutting-edge jazz shows that have been popping up in Cambridge and Somerville under the aegis of Alex Lemski's Creative Music Series over the past few years are making their way into Jamaica Plain for two outdoor concerts on the first weekend in June.
Renowned for their incursions into free-form free jazz, these two CMS gigs — the Philadelphia-based trio WREST plays on June 4; the Boston quartet Fully Celebrated Orchestra is set for June 5 — take it a step further: They're also free as far as admission.
WREST consists of legendary veteran saxophonist Jack Wright, along with drummer Ben Bennett, and Evan Lipson on bass. Although their music begins with notes written on a page, they're best known as an improvisational outfit that maintains a special lyricism, but regularly shoots off into unstructured ideas and exciting directions.
A longtime house band at the Midway Café, Fully Celebrated Orchestra —featuring Jim Hobbs (saxophone), Taylor Ho Bynum (cornet), Luther Gray (drums), and Timo Shanko (bass) — has been referred to by various music journalists as passionate, humorous, irreverent, and hardcore in their approach to playing jazz, as well as displaying the influence of Ornette Coleman.
Both shows take place at Southwest Corridor Park in Jamaica Plain, by the intersection of Hall Street and South Street, near the Forest Hills T station.
The June 4 WREST set begins at 1 p.m.
June 5's Fully Celebrated Orchestra concert gets underway at 3:30 p.m.
The shows are free but donations are welcome.
Need weekend plans?
The best events in the city, delivered to your inbox