Music
This event has passed. Check out other things to do instead.
Take in the tales told by Gordon Lightfoot's thoughts
The legendary troubadour has local concerts on June 22 and 24.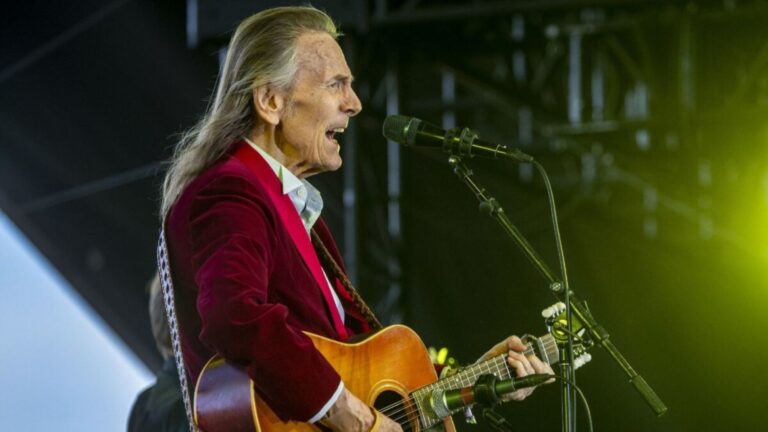 The celebrated Canadian singer-songwriter Gordon Lightfoot had a lot of his songs recorded by other artists before he ever scored a hit on his own. In 1965 Peter, Paul & Mary cut "For Lovin' Me," Ian & Sylvia made their mark with "Early Morning Rain," and Marty Robbins' version of "Ribbon of Darkness" topped the country charts.
Lightfoot made his first album in 1966, but it wasn't until his 1970 release "Sit Down Young Stranger" that his own voice was heard in the Top 10, when his song "If You Could Read My Mind" reached the number 5 spot. That track eventually became his most covered with, among countless others, Johnny Cash, Barbra Streisand, Neil Young, Olivia Newton-John, and Belinda Carlisle taking a crack at it.
But Lightfoot's recording career and string of hits went far beyond that song, and he revisited the Top 10 with "Sundown," "Carefree Highway," and "The Wreck of the Edmund Fitzgerald."
His music went through some stylistic changes over the years. He started out on the Toronto folk scene, later added in some country flavor, turned to folk-rock and even some pop, but never left those folk roots behind.
Now, at the age of 83, he's still on the concert circuit, where he comfortably performs songs from all of his earlier chapters. His current sets are also featuring tunes from his 2020 folk album "Solo," comprising pieces he wrote 20 years ago, forgot about, found a few years back, and re-recorded. And all of them are just his voice, accompanied by his acoustic guitar playing (hence the title of the album).
Lightfoot, an inductee in both the Canadian Country Music Hall of Fame and the Songwriters Hall of Fame, is doing two shows in the area.
Along with the June 22 Wilbur show, he'll be at the Hanover Theatre in Worcester on June 24 at 7:30 p.m. Tickets are $44-$89. Further info for the Hanover show is at thehanovertheatre.org/event/gordon-lightfoot.
Need weekend plans?
The best events in the city, delivered to your inbox