Food
This event has passed. Check out other things to do instead.
Rock and roll into Black Friday with brunch and Bourbon County Stout
City Works Watertown is tapping the highly anticipated holiday-season beer.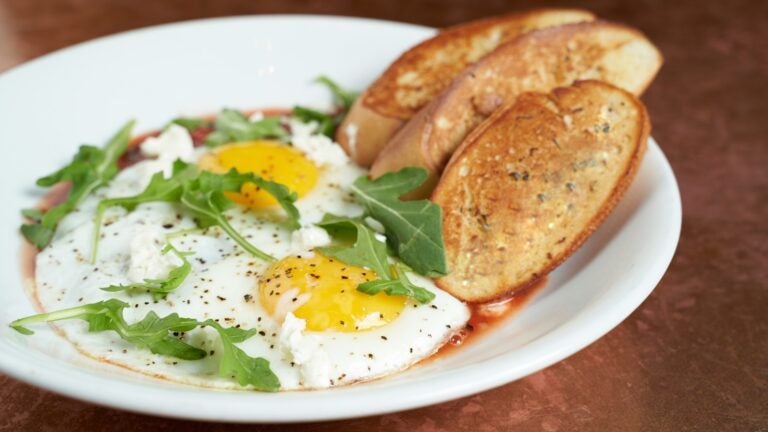 Lovers of classic rock and classic beers, this one's for you: Head to City Works in Watertown on Black Friday for Rock n' Roll Brunch, with access to select tappings of the coveted Goose Island Bourbon County Stout lineup of 2021. The pioneering Chicago brewery was one of the first U.S. beer-makers to start a barreling program way back in 1992 (fun fact: the others were Sam Adams and little old Cambridge Brewing Company), and the resulting annual Bourbon County Stout release helped drive the market toward big, sweet, boozy stouts ever since. Sure, Goose Island is now part of Anheuser-Busch's High End portfolio, but BCS is still produced in small batches and is a highly anticipated limited edition that lives up to the hype. On Nov. 26, City Works is pouring BCS '21, BCS Cherry Wood, and BCS '14 ($11 for 6 ounces) with rock n' roll-themed brunch plates with dad-joke names—Johnny Hash, with hardwood-smoked pulled pork, seasonal vegetables, jalapeño salsa verde, and sunny-side eggs; Chimi Hendrix, a breakfast chimichanga; and more. Reservations are recommended and can be made online or by calling the restaurant.
Need weekend plans?
The best events in the city, delivered to your inbox