This event has passed. Check out other things to do instead.
Let the Smokey get in your ears
The Motown Miracle Smokey Robinson will take the Lynn Auditorium stage on Nov. 18.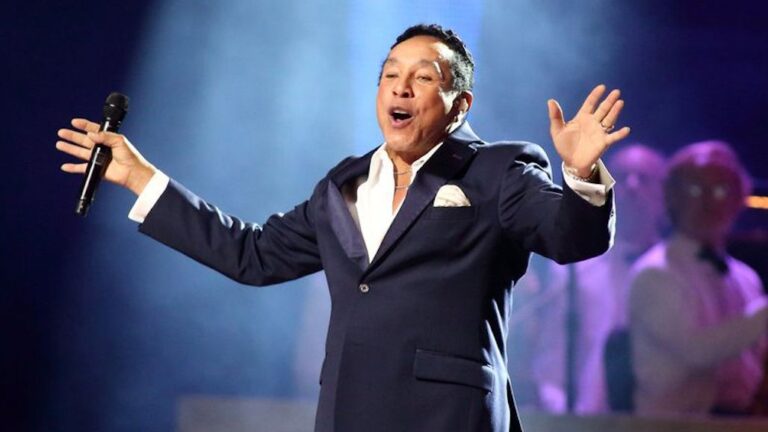 The Temptations and The English Beat are about as dissimilar as two music acts can be. The former are an R&B, soul, and funk vocal group from Detroit who were an unstoppable commercial and creative force in the '60s and '70s. The latter formed in Birmingham, England and was — along with The Specials and Madness — a key part of the ska revival movement in the late '70s and early '80s. Apart from them both having upcoming local shows you may have read about in this space, one of the very few things that they have in common is that each had a hit early in their career with songs that were co-written by William Robinson, Jr., a.k.a. Smokey.
So golden was Robinson's touch in the 1960s that The Temptations hit #1 — the first time that they did so — with "My Girl" less than a year after Mary Wells had done so with the similarly titled Smokey-penned "My Guy." The Hank Cosby-Stevie Wonder-Robinson composition "The Tears of a Clown" — a chart-topper for Robinson and The Miracles in 1970 — was released as The English Beat's first UK single in 1979 and reached #6.
Smokey Robinson's impact, influence, and success as a singer, songwriter, and producer is incalculable. Whether it is for the songs he recorded with The Miracles ("Shop Around," "The Tracks of My Tears," "I Second That Emotion," etc.), wrote for others (including Mary Wells, The Temptations, The Marvelettes, and Marvin Gaye), or sang as a solo artist (e.g., "Cruisin'," "Being with You," "Just to See Her"), Robinson's work is as familiar to fans of popular music as that of Holland–Dozier–Holland, Goffin-King, Lennon-McCartney, and Jagger-Richards.
Further indications of the immense shadow that Robinson casts include the fact that his 1975 album "A Quiet Storm" gave the name to a genre of music whose practitioners include Luther Vandross, Patti LaBelle, Peabo Bryson, Anita Baker, Robert Flack, The Isley Brothers, and Teddy Pendergrass, and that he has been the subject of songs by admirers such as George Harrison ("Pure Smokey," 1976) and the British new wave group ABC ("When Smokey Sings," 1987).
On Nov. 18, the Songwriters, Michigan Rock and Roll Legends, Rhythm & Blues, and Rock and Roll Halls of Fame inductee returns to Lynn Auditorium.
Need weekend plans?
The best events in the city, delivered to your inbox