This event has passed. Check out other things to do instead.
Shoot your eye out with 'A Christmas Story: The Musical'
The stage version of the classic movie runs at Boch Center in Boston from Dec. 10-19.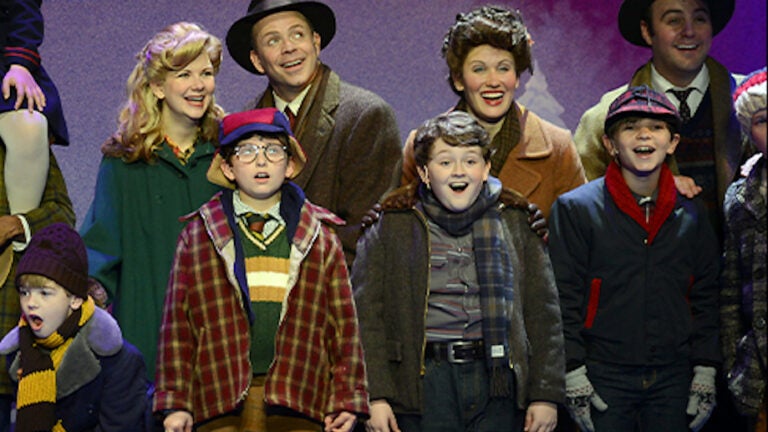 In the last 40 years, any self-respecting adult who's encountered a BB gun, or even had one come up in casual conversation, has likely uttered the same classic phrase: "You'll shoot your eye out, kid!" If that's not a testament to the staying power of "A Christmas Story" — the 1983 movie directed by Bob Clark, and based on Jean Shepherd's book "In God We Trust: All Others Pay Cash" — then we don't know what is.
You'll recall the movie followed the adventures of young Ralphie in his holiday-season quest for an official Red Ryder Carbine-Action 200-shot Range Model Air Rifle, featuring all sorts of interesting tongues-on-poles, leg lamps, and beheaded ducks along the way. The same story drives the stage version, with the added bonus of delightful songs by Benj Pasek and Justin Paul.
Boston Globe critic Don Aucoin praised the musical's "overall buoyancy of mood and a fleetness of pace" when it debuted here back in 2013, and who couldn't use a little buoyancy right now? Opening night comes to the Boch-Center/Wang Theatre on Friday, Dec. 10; see the full show schedule here.
Need weekend plans?
The best events in the city, delivered to your inbox