This event has passed. Check out other things to do instead.
World-class rowers come back to Boston for Head of the Charles
Full weekend scheduled for first time since 2019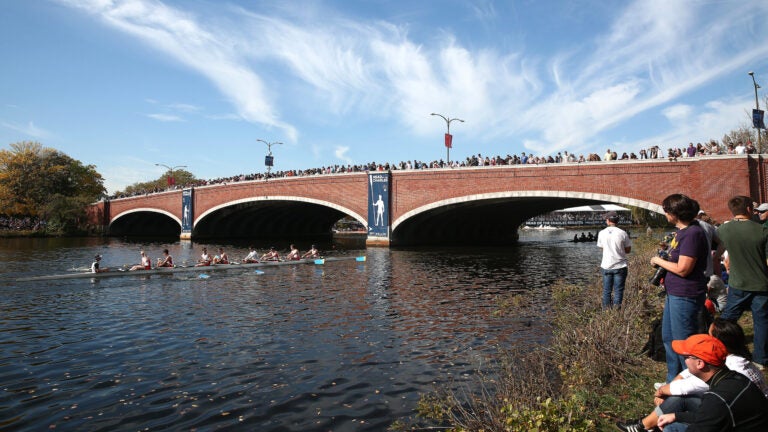 After the competition went virtual a year ago, the Head of the Charles Regatta is bringing rowers back to Boston for three days of competition — including full slates that run from approximately 8 a.m.-4 p.m. on both Saturday and Sunday. Dating to 1965, the event draws some of the world's best rowing teams, and passes under seven bridges along the 4,702-meter route from Boston University's DeWolfe Boathouse to the finish line at Herter Park. Access to the hospitality area at the Eliot Bridge Enclosure are available for Saturday and Sunday for $160+, with $10 tickets also available for the Reunion Village, which is near the halfway point on the Boston side of the river and offers opportunities to buy food and drinks. Otherwise, it's free for spectators to find a spot along the banks and watch the best in the world compete, or cheer on their crew team from their alma mater. The collegiate fours and eights are expected to be on the water in the middle of Sunday afternoon.
Need weekend plans?
The best events in the city, delivered to your inbox