Arts
Here's how you can visit 50+ Massachusetts museums for free
The museums will showcase programs that honor trailblazing women.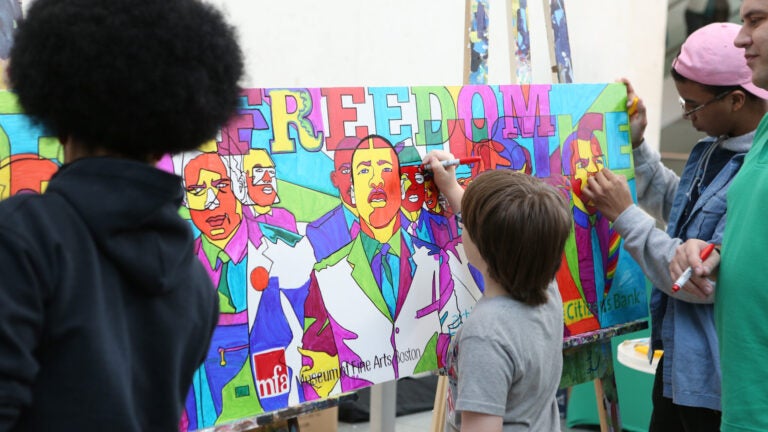 For an essential guide to the city, sign up for How to Boston, Boston.com's weekly culture and lifestyle newsletter.
You can kick off the fall season on Saturday, Sept. 22 by exploring a museum for free during Smithsonian magazine's annual Museum Day.
Since the event launched in 2005, the number of participating museums nationwide has grown from just above 200 to, this year, more than 1,400. That includes 54 Massachusetts museums, of which seven are in Boston.
"It gives [visitors] a really great opportunity to perhaps visit a museum they've never been to before," said Amy Wilkins, chief revenue officer at Smithsonian Media.
In 2018, the Bay State destinations will include the Discovery Museum in Acton, the Fruitlands Museum in Harvard, the John F. Kennedy Hyannis Museum in Hyannis, the New Bedford Whaling Museum in New Bedford, and The Eric Carle Museum of Picture Book Art in Amherst.
In Boston specifically, you'll be able to head to the Museum of Fine Arts, the Gibson House Museum, the Museum of African American History, the Nichols House Museum, The Mary Baker Eddy Library, The Paul S. Russell, MD Museum of Medical History and Innovation, and the William Hickling Prescott House, all gratis.
The theme of this year's event is "Women Making History," so museums across the country will showcase programs that honor trailblazing women in the areas of arts, science, innovation, and culture, Wilkins said. Some of the female-focused programs that local museums will offer include a taped narrative of Rose Kennedy's family memories dating back to 1917 during tours at the John Fitzgerald Kennedy National Historic Site in Brookline; a program called "Women of the Manse," which will detail the lives of the women who lived at The Old Manse in Concord; and an exhibition that will chronicle the life of Eleanor Norcross, the founder of the Fitchburg Art Museum in Fitchburg.
"The topic of women is so important right now," Wilkins said. "Women are making history. And we can talk about the role women play in a way that's really exciting and fun."
To participate in Museum Day, visitors must download and print out a ticket, which is good for one person plus a guest. Wilkins said there were 250,000 ticket downloads last year. Guests can only download one ticket per email address. Some museums will allow guests to show their ticket on a smartphone or tablet. Check the event website to find out which museums will allow it.
You can find the full list of participating Massachusetts museums here.