Arts
You can get into these 31 Mass. museums and activities for free in August
Enjoy free admission to museums, zoos, carousels, and more.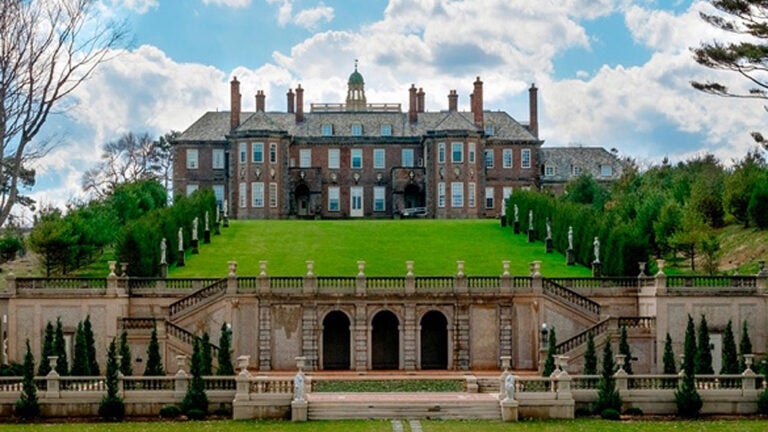 Cultural institutions across Massachusetts will offer free admission in August with limited capacities due to the coronavirus pandemic.
August Adventures, a program sponsored by the Highland Street Foundation, will grant free admission each day of the month at museums, zoos, carousels, and more.
"For safety reasons, many of the participating venues have limited capacity and are requiring advanced registration," the Highland Street Foundation wrote on its website.
The number of spots available at each venue are distributed on a first-come, first-served basis.
Here is the schedule of free events for the month of August:
Aug. 1: Commonwealth Shakespeare Company
Aug. 2: Cape Cod Children's Museum
Aug. 3: Capron Park Zoo
Aug. 4: Children's Museum of Greater Fall River
Aug. 5: Fitchburg Art Museum
Aug. 6: Fruitlands Museum, The Trustees
Aug. 7: Falmouth Museums on the Green
Aug. 8: Berkshire Museum
Aug. 9: New Bedford Whaling Museum
Aug. 10: The Greenway Carousel
Aug. 11: Springfield Museums
Aug. 12: Museum of African American History
Aug. 13: Worcester Art Museum
Aug. 14: Mass Audubon's Drumlin Farm Wildlife Sanctuary
Aug. 15: Atlantic White Shark Conservancy (code: freefun)
Aug. 16: Children's Museum at Holyoke
Aug. 17: Institute of Contemporary Art/Boston
Aug. 18: Boston Children's Museum
Aug. 19: Eric Carle Museum of Picture Book Art
Aug. 20: Wenham Museum
Aug. 21: Larz Anderson Auto Museum
Aug. 22: Peabody Essex Museum
Aug. 23: Mass Audubon's Pleasant Valley Wildlife Sanctuary
Aug. 24: deCordova Sculpture Park and Museum, The Trustees
Aug. 25: Paragon Carousel
Aug. 26: Fuller Craft Museum
Aug. 27: Cape Cod Museum of Art
Aug. 28: Out of the Park, Boston Red Sox & City of Boston
Aug. 29: Mass Audubon's Wachusett Meadow Wildlife Sanctuary
Aug. 30: Castle Hill on the Crane Estate, The Trustees
Aug. 31: John F. Kennedy Presidential Library and Museum
How to Boston
Sign up to receive our essential guide to the city. Delivered to your inbox weekly.