Beer
These New England beers were rated among the world's 100 best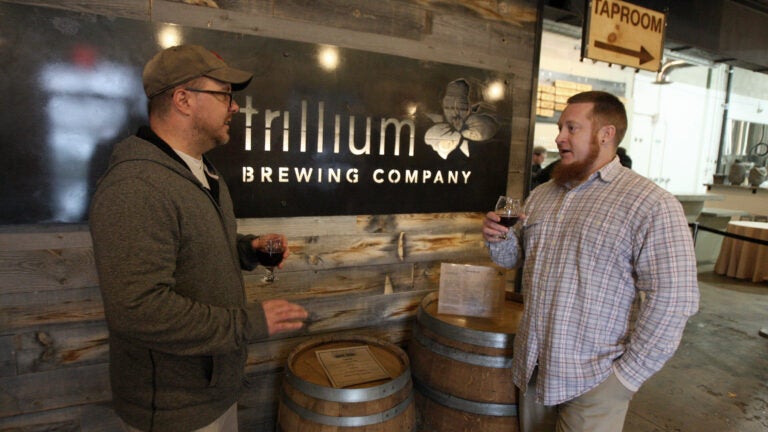 New England beer aficionados, rejoice.
RateBeer just released its list of best beers in the world, and it's good news for anyone who lives in Patriots territory. Of the 100 beers that made the list, which was released as a part of the annual RateBeer Best Beer Awards, 25 are produced in either Massachusetts, Vermont, or Maine.
Among the awardees are two IPAs from Vermont-based brewery The Alchemist–Focal Banger and Heady Topper. Hill Farmstead, also hailing from the Green Mountain State, saw eight of its beers make the cut this year, including the brewery's Ann, a farmstead ale that was voted Vermont's best beer in 2015.
Vermont wasn't the only New England state recognized for its suds. RateBeer honored seven beers from Tree House Brewing Company in Monson, Mass. – which has built a cult-like following around its sporadic hours and legendary beers – including its fan-favorite American IPA Julius. Boston's own Trillium Brewing Company had an impressive seven-beer showing as well. Among them were its three pale ales named after iconic streets in Boston: Congress Street, Melcher Street, and Summer Street.
Dinner, a Double IPA brewed by Maine Beer Company, also made the list.
The winners are chosen "according the reviews of the last year and weighted by performance within and outside of style," RateBeer said in a statement accompanying the list.
New England breweries also took home top prizes in some of RateBeer's other categories: Foam Brewers, located in Burlington, Vermont, was named one of the best new breweries in the world.