Beer
Go on a beer 'Rhode' trip through 6 Rhode Island cities
It's a small state with a bustling brewery scene.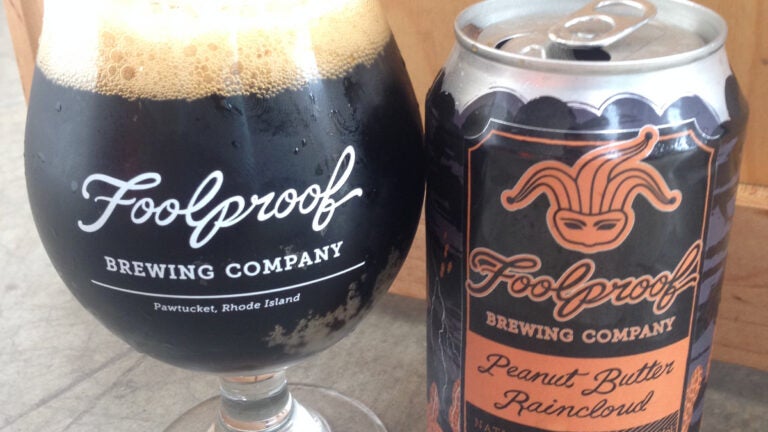 The smallest state in the United States has a hopping (and hoppy) beer scene, from a brewery on a working Christmas tree farm to an industrial space featuring '80s arcade games with food trucks parked outside. Pick up a Rhode Island Brewery Passport at any brewery and see how many spots you can check off along the way. Don't have a designated driver? Book seats aboard the all-inclusive Rhode Island Brew Bus, which has various tours that visit several breweries in one trip while often providing behind-the-scenes time with the brewers.
Visit the craft beer capital of the state by heading to Pawtucket
Locals call Pawtucket the craft beer capital of Rhode Island for good reason. The city is home to three individual breweries with their own spaces: Foolproof, which bases brews on life experiences; Crooked Current, the smallest brewery in the smallest state; and Bucket, which is known for its trivia and movie nights (but will be closing by mid-March, so you'll need to get there fast). Pawtucket is also home base to The Isle Brewers Guild craft cooperative, which has several partners, including Devil's Purse Brewing Co., Farmer Willie's Craft Ginger Beer, Narragansett Beer, Newburyport Brewing Co., Great North Aleworks, Sons of Liberty, and, coming soon, contract brewing for Everett-based Night Shift and Martha's Vineyard-based Wash Ashore.
Try creative local brews and others from far away in Providence
Long Live Beerworks, arguably Rhode Island's most experimental brewery, plays with innovative ingredients and unusual hops. It's also done some nifty collaborations with other local businesses, including the renowned PVDonuts, paying tribute to the gourmet shop's most popular doughnuts. For February, a collaboration brew with the Nitro Cart coffee cartel is on tap: an 8-percent coffee stout made with cold brew coffee. After you sip, head walking distance down the street to Bayberry Beer Hall, a German-style brewhouse that serves notable drafts from all over the United States alongside crisp and chewy soft pretzels, schnitzel, and Gastros sausages.
Check out Rhode Island's newest brewery in Cranston
Buttonwoods Brewery, founded inside an old mill this past fall, is also big on collaborations — its goal is to brew a beer with every brewery in Rhode Island. This month, the brewery is pouring teamwork-style beers including DragonNinja, an IPA made with Long Live Beerworks in Providence, and Morton, a Mango IPA created with Bayberry Beer Hall. And while the brewers love experimenting with IPAs, they're also masters of some old-world styles, including the brett saison, the classic house bier, the stout, and the pilsner. The lineup is always changing, so you'll sip something different every time you go.
Get nostalgic at the New Proclamation Ale in Warwick
Proclamation Ale recently moved into an industrial space that's more than five times the size of its previous location. The floor doubles as an arcade with nostalgic games from the '80s and a big screen projector that might be streaming everything from He-Man cartoons to "Stranger Things." As for brews, Derivative, considered Proclamation's flagship, is a single-hopped pale ale that comes in various versions using different hops, and Broze oatmeal milk stout and Stalk double IPA both have a cult-following. Limited edition beers are occasionally released in smaller batches that sell out quickly, including a blonde warehouse ale collaboration with Burlington Beer that was fermented in gin barrels. Friday and Saturday nights often bring food trucks to the parking lot serving a range of sausages, steak sandwiches, and barbecue.
Sip beer on a farm at Tilted Barn in Exeter
Embrace the Rhode Island countryside at Tilted Barn, a working Christmas tree farm and brewery inside a historic, century-old barn that leans slightly to one side. Friday nights (and, soon, extended hours on Friday afternoons) are usually the best time to nab four-packs of New England-style double IPAs that might include the brewery's Chosen One, The Other One, and Cactus. In late-February and early March, the brewer also taps trees around the farm for maple syrup that's used in a beer that's typically released in the spring. If you're headed to Tilted Barn on a Saturday, keep in mind that traffic might back up an hour before the gates open to the winding dirt road. Say hello to the farm dogs, a black lab named Tupelo and yellow one named Summit, but be sure to leave your own pups at home. And remember, this brewery is also a residence, so be respectful of the grounds.
Take a trip to the seaside for Grey Sail's Notable Brews in Westerly
The recently expanded Grey Sail Brewing of Rhode Island pours beers with a nautical theme, including the Captain's Daughter Double IPA, named after the brewer's daughter, and Flying Jenny, a tribute to co-owner Jennifer Brinton. The Flagship is a cream ale, and if you're inside the brewhouse, you might see the leaning chimney that inspired its namesake, Leaning Chimney Porter. Be sure to head next door to the taproom, a converted Italianate Colonial home where you can try the flotilla of Grey Sail brews and other Rhode Island brews on tap, too. Come summer, hit up the courtyard and play cornhole and other lawn games while sipping in the great outdoors.
Jamie Coelho is an associate editor at Rhode Island Monthly magazine, where she edits the local food newsletter, The Dish. You can follow RI Monthly at @RIMonthly and @TheDishRIM.