Beer
With this L.L. Bean release, have we reached peak New England beer collaboration?
The Bean Boot company has partnered with five Maine breweries for a limited beer release.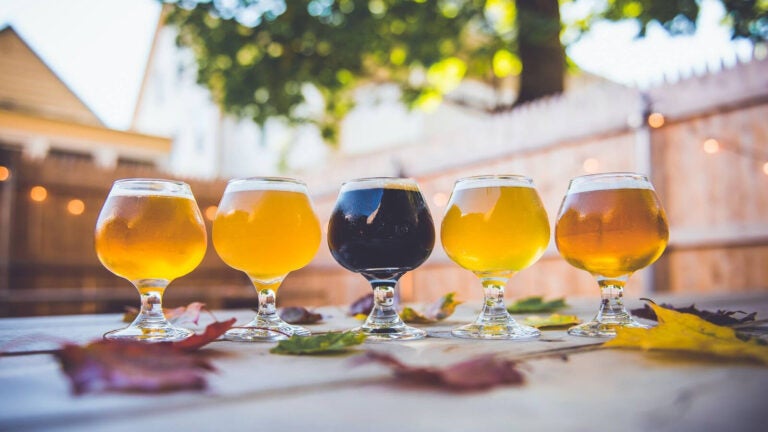 In quite possibly the most New England beer collaboration ever, Maine-based retailer L.L. Bean has teamed up with five Maine breweries to create a limited-edition craft beer collection in celebration of its new collection of Small Batch Bean Boots.
The participating breweries include Fogtown Brewing Co., Mast Landing Brewing Co, Orono Brewing Co., Rising Tide, and Threshers Brewing Co.
"L.L.Bean and Maine brewers are known around the world for their focus on quality and innovation," said Sean Sullivan, executive director of the Maine Brewers' Guild, in a press release. "It's been a pleasure to see what can happen when seemingly disparate industries collaborate, exchange ideas, and create new products to share."
While the five individual beers will be released on Thursday at a private launch party in Portland, Maine, the public will be able to try each beer at its corresponding brewery beginning Friday, Oct. 19 until they run out. The boots will be available at L.L. Bean and on llbean.com, naturally.
Details about each beer — the style, beer name, and story behind it — won't be disclosed until the release. While Fogtown and Threshers only will serve their respective Bean beers on tap, Mast Landing, Orono, and Rising Tide will can their brews for limited distribution.