Books
A travel book named 2 New England states among the 100 best places on Earth
One state's "fresh air and gorgeous scenery will make the soul sing," according to the book.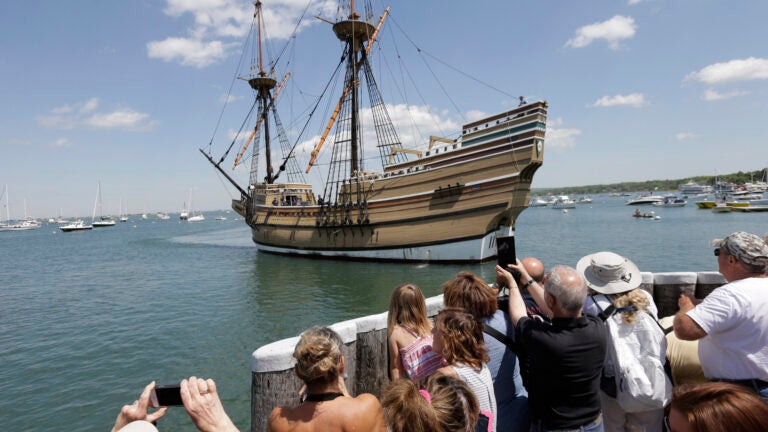 Two New England states offer such extraordinary travel experiences that a travel book just named them among the 100 best places on the planet.
Massachusetts and Vermont are both featured in "The Rough Guide to the 100 Best Places on Earth 2020," released Sept. 1 by travel guide publisher Rough Guides. The publication refers to the collection of places as "the ultimate travel bucket list."
"We pooled the knowledge of our many experienced and well-travelled authors and editors and together we decided on the spots the world over that are undiscovered, underrated, or simply spectacular," said Helen Fanthorpe, the book's editor, in a press release.
Rough Guides wrote the following about Massachusetts:
Massachusetts has a special talent for looking backwards and forwards at the same time. The coastal town of Plymouth was home to some of America's earliest English settlers, and 2020 marks four hundred years since the arrival of the Pilgrims, as they came to be known, and the founding of the Plymouth Colony. The anniversary will be observed with a series of cultural events and festivals throughout the year.

But the state has a penchant for the novel too. Cambridge, home to lauded Harvard University and MIT, imbibes the creative spirit of its students. Boston, meanwhile, boasts avant-garde art galleries and the world's first robotic restaurant alongside its famed Freedom Trail, which chronicles the American Revolution.

Throw in Cape Cod's champagne coastline, the Berkshires' rural charm and a smattering of quaint small towns, and this New England state will have you hooked.
And here's what Rough Guides wrote about Vermont:
With its white churches and barns, covered bridges and clapboard houses, snowy woods and maple syrup, Vermont comes closer than any other New England state to fulfilling the quintessential image of small-town Yankee America. Much of the state is smothered by verdant, mountainous forests and valleys painted in a thousand shades of green; the name Vermont supposedly comes from the French vert mont, or green mountain.

Tourism here is largely activity-oriented, and though the state's rural charms can be enjoyed year-round, most visitors come during two well-defined seasons: to see the spectacular fall foliage in the first two weeks of October – when the green leaves of summer turn to vivid oranges, yellows and reds – and to ski in the depths of winter, when resorts such as Killington and Stowe spring to life. Vermont's fresh air and gorgeous scenery will make the soul sing.
Check out more at RoughGuides.com.