Car Culture
The best drives in New England, according to our readers
New England is a maze of scenic, relaxing, meandering drives that are perfect for lazy summer afternoons.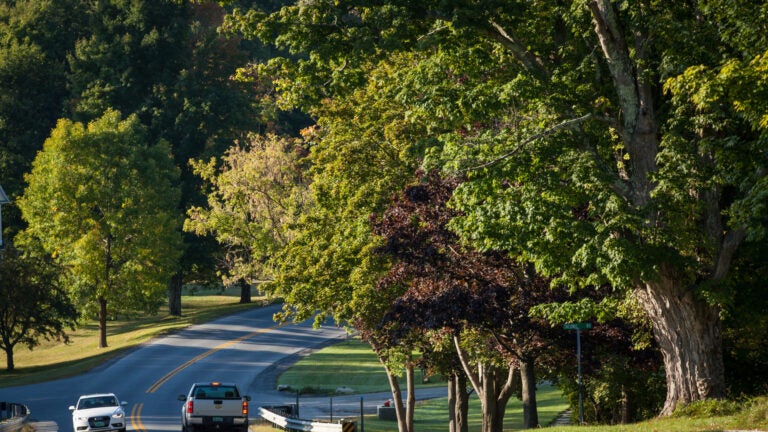 New England's roadways may not feature the sprawling, wide open stretches as out West, and they might not be as continually sun-kissed as California's iconic Route 1. But what the region lacks in storied highways, it makes up with tumbling hills, rugged mountains, and, of course, hundreds of miles of glorious Atlantic coastline.
In other words, New England has something for every driver, and as summer sets in, there's no time like the present to turn up your music, roll down your windows, and take a relaxing, meandering jaunt in your car.
We asked our readers on Facebook to share their favorite places to drive in New England, then we narrowed down the list based on how frequently they were mentioned. Did we miss your recommendation? Let us hear it at [email protected] or on Facebook. 
1. Seabrook to Portsmouth, N.H.

This stretch of Route 1A is only about 20 miles, but readers raved about the scenic drive that hugs the craggy New Hampshire coast. Start your drive in Seabrook, N.H., pass through Hampton Beach, and finish up in Portsmouth. Plan enough time for pit stops at beaches and clam shacks, and this drive becomes a day-long excursion.
2. The Kancamagus Highway, New Hampshire
The Kancamagus Highway runs through New Hampshire's sprawling White Mountain National Forest. Hop on Route 112 between Conway and Lincoln for more than 30 miles of wooded wilderness. Many readers recommended an autumn drive for prime leaf peeping, but the highway showcases beautiful landscapes year-round.
3. The Old King's Highway, Cape Cod

Route 6A stretches the width of Cape Cod, beginning just across the Sagamore Bridge and winding through a handful of bayside towns to Orleans, where Route 6 leads the whole way up to Provincetown. Mostly shady in the summertime, this two-lane road passes many historic homes, churches, and landmarks.
4. All roads to Bar Harbor, Maine

Our readers didn't recommend a specific highway, but no matter — the trip to Bar Harbor, Maine, includes gorgeous scenery and an array of attractions along any route you choose. Once there, you'll find arguably the most scenic loop in all of New England in Acadia National Park. Be sure to drive (or hike) to the top of Cadillac Mountain for a picture-perfect view of the morning sun.
5. North Conway, N.H., to Mount Washington

Many readers recommended a drive in, around, or through New Hampshire's White Mountains (see: The Kancamagus Highway, above). For an adventurous route, start in North Conway, N.H., before heading northwest to Mount Washington, the highest peak in the Northeast. Bonus points for a bumper sticker affirming your vehicle's ability to reach the top.
6. Boston to Manchester, Vermont
This trip is likely a welcome change of pace from the crush of your daily commute. Heading west on Route 2 leads you through quaint locales like Concord, Leominster, and Gardner. Once you cross the border into Vermont, you'll head north on Route 30, where you'll hit the Green Mountain and Finger Lakes National Forests, which boast mile upon mile of lush greenery.
7. Beverly to Rockport, Mass.

Route 127 between Beverly and Rockport is about 20 miles, and it winds through a handful of idyllic towns on the North Shore. Sure, if you don't stop — and the road isn't packed with beachgoers — this drive won't take very long. But the real fun here is exploring a handful of diversions along the way, and making game-time decisions to stop at a few of the area's beaches, restaurants, galleries, historical points of interest, and more.