Commute
The MBTA will offer $10 weekend fares on the commuter rail this summer
The deal will be available every weekend starting in June.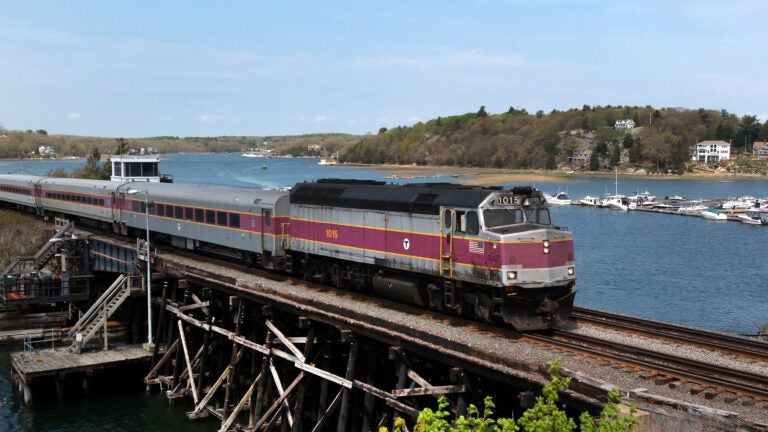 Weekend train trips to points outside of Boston are about to cheaper: The MBTA is offering a $10 fare that covers unlimited single-weekend travel through all commuter rail zones on Saturdays and Sundays from June 9 through September 2.
The special fare will test the demand on weekends when ample seating is available, according to a statement from the MBTA. CapeFlyer service is excluded from this offer.
"We look forward to testing this pilot program as we work to determine if there is an untapped market for weekend commuter rail service," said MBTA general manager Luis Manuel Ramírez. "There is plenty of capacity on our weekend trains, and we'd be happy to fill those seats with families and others traveling in and out of Boston this summer."
The $10 pass is valid from the first scheduled Saturday trip through the last scheduled Sunday trip of that weekend. The fare applies to customers age 12 and above, and paying adults can bring two children under 12 for free. 
The fare will be available on mTicket, onboard trains, and at ticket windows at North, South, and Back Bay Stations.
For more information, visit mbta.com/fares/commuter-rail. And check out these ideas for places to visit this summer via public transportation.