COVID
Southwest's CEO on what's going to happen to his airline: 'I don't know. No one knows.'
"We've never experienced anything like this in our lifetimes," CEO Gary Kelly said in a video message.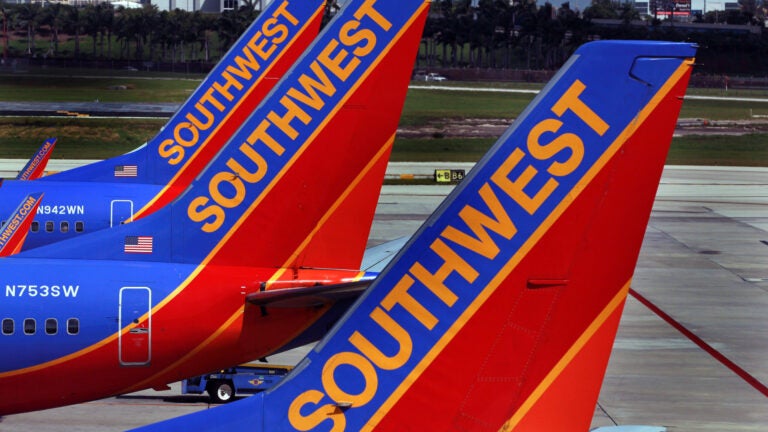 Southwest's CEO didn't mince words during the latest video post about the state of his airline amid the coronavirus pandemic.
"Yes, we have a problem," Gary Kelly said. "Our traffic is virtually zero. So we've cut our flight schedule by more than 50 percent, we've grounded hundreds of aircraft, we are burning through cash, and it is an alarming rate. And that's the reality that we all know. We may not want to think about it and prefer to focus on happier things to maintain our sanity, quite frankly. But that is the reality. So what's going to happen to us? And the honest answer is, 'I don't know.' No one knows. That's the only honest answer anyone can provide. We've never experienced anything like this in our lifetimes."
Kelly was responding to an e-mail from an employee, which he read, in part: "My concern is, most of my co-workers are not processing the dark and dangerous reality. Our messages of strength have created a false sense of security. My co-workers talk about the losses at Delta and JetBlue, yet somehow don't apply those numbers to Southwest."
"If things don't improve dramatically over the May, June, July time periods, we'll have to prepare ourselves for a drastically smaller airline," Kelly said. "I am not predicting that. I am not predicting that. But life can be very humbling."
Kelly said there has never been a pay cut or involuntary furlough in the airline's history, which he called "my greatest source of pride."
"Southwest is a family. If that doesn't mean something now, it never will," Kelly said, adding that the company will fight for its employees.
"If we do have to resort to downsizing our company and reducing our headcount, we'll start with volunteers," he said. "We'll look for early retirement, early out, extended time off, voluntary furloughs. And, if things don't improve to the point that we stop burning through cash, then we'll be forced to seek cuts in benefits and then in pay and all of that to avoid involuntary furloughs. To preserve precious jobs of our coworkers — our friends, our family — I would prefer we all take a small and, hopefully, temporary pay cut."
The COVID-19 pandemic has had a devastating impact on the airline industry. At Logan International Airport during the first week of April, the number of departing passengers dropped from 410,688 in 2019 to 14,082 — a 96.6 percent decrease, according to Massport.
Kelly's entire video message is available here.