Coronavirus
Harvard study: Flying has lower COVID-19 risk than grocery shopping or eating out
There has been little evidence of transmission of the disease on planes, according to the study.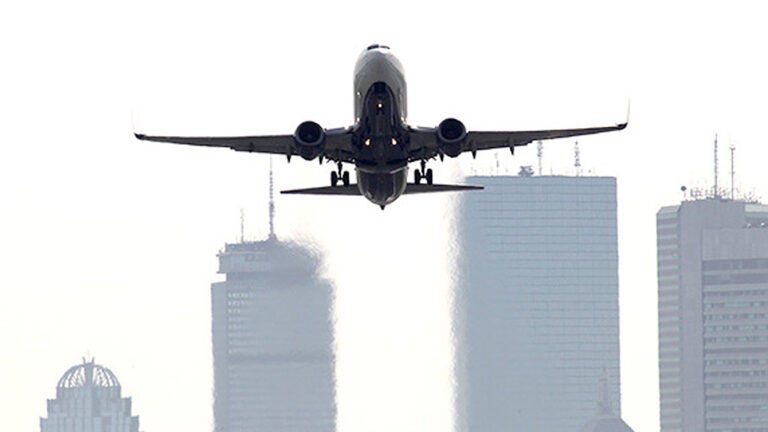 Flying is less risky than going to the grocery store or eating out when it comes to catching COVID-19, according to a Harvard study released Tuesday.
The Aviation Public Health Initiative (APHI), a project of the Harvard T.H. Chan School of Public Health, researched practices that reduce the public health risks of flying during the pandemic and released phase one of its findings, a "gate-to-gate" analysis of the environment onboard the aircraft, and will release phase two, a "curb-to-curb" analysis of the environment inside the airport, in early 2021.
The study found that the airline industry's layered approach of non-pharmaceutical interventions (NPI) used to slow the spread of the disease, which spreads through droplets and aerosolized particles, has reduced the risk on planes to "very low levels." The NPI used on planes, according to researchers, include High Efficiency Particulate Air (HEPA) filters, mandatory face mask policies, disinfection of high-touch surfaces, health attestations from passengers and crew before flying, and education and awareness of COVID-19.
"[T]his layered approach, with ventilation gate-to-gate, reduces the risk of SARS-CoV-2 transmission onboard aircraft below that of other routine activities during the pandemic, such as grocery shopping or eating out," the report says.
There have been 13 peer-reviewed case studies surrounding COVID-19 transmission on planes, according to the report.
"After detailed analysis of these reports, it is the view of APHI that there have been a very low number of infections that could be attributed to exposure on aircraft during travel," the organization wrote.
However, until there is widespread vaccination, there is always a risk of infection in public and the choice to travel is a personal one based on one's risk tolerance and individual health considerations, the report noted.
"Our team found that, together with their high-performing ventilation systems, the actions that the airlines put in place — including mandatory use of face masks — significantly reduce risks of viral transmission aboard an airplane," said Leonard Marcus, co-director of APHI, in the report. "With comprehensive adherence to these preventive measures by airlines and passengers, air travel, along with other sectors of society, can responsibly return to some level of normal activity as we await development of an effective vaccine."
In September, Harvard's T.H. Chan School of Public Health released a technical bulletin on face masks during air travel, calling universal mask compliance and correct use "critically important throughout the air travel process."
Get Boston.com's browser alerts:
Enable breaking news notifications straight to your internet browser.