Flights
American Airlines will launch new flights between Boston and five destinations this spring
The new routes will begin in June.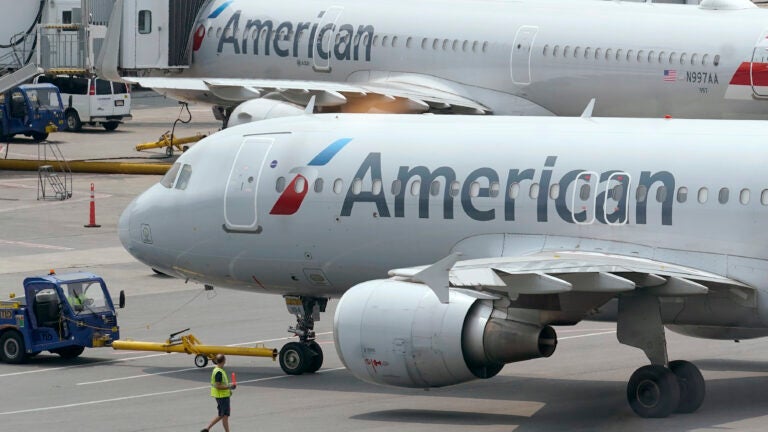 American Airlines will serve five new destinations from Boston in 2022, the airline announced on Thursday.
The Fort Worth, Texas-based carrier will launch new routes between Logan International Airport and Halifax, Nova Scotia; Louisville, Ky.; Memphis, Tenn.; Pensacola, Fla.; and Traverse City, Mich., in June.
The Nova Scotia, Florida, and Michigan routes will operate weekly, and the Kentucky and Tennessee routes will operate daily. Passengers will fly on an Embraer E175 aircraft.
The routes are part of the Northeast Alliance (NEA) between American and JetBlue, Logan Airport's largest carrier. The Northeast Alliance aims to bring more flight options to passengers in Boston and New York through codeshare flights, new routes, expanded schedules, and reciprocal benefits through rewards programs.
With the new routes, the alliance will serve 46 of the top 50 U.S. domestic mainland markets from Boston, according to a press release.
"As we welcome customers back to travel, the Northeast Alliance is delivering on promises to offer customers more choices and travel benefits," Robert Isom, American Airlines president, said in a statement. "We're excited to offer our New York and Boston customers even more frequencies and destinations when they travel next year."
JetBlue will increase flights between Boston and Ronald Reagan Washington National Airport this summer, with up to 16 daily departures. Regional service between Boston and Baltimore/Washington International Thurgood Marshall Airport will also return June 9 with up to five daily flights.
By summer, the NEA says it will offer more than 200 daily departures at Logan Airport and expects a "record-setting year in the Northeast."
In September, the Department of Justice filed an anititrust lawsuit against the two airlines, alleging the partnership is anti-competitive. In November, the airlines filed a motion to dismiss the suit and this week the justice department said a judge should reject it, according to Reuters. The lawsuit is set to go to trail in September 2022.
View all new destinations and frequencies out of Boston and New York.