Flights
JetBlue ranked among the 10 safest low-cost airlines for 2022
The ranking is based on crash and serious incident records, fleet age, COVID-19 protocols, and more.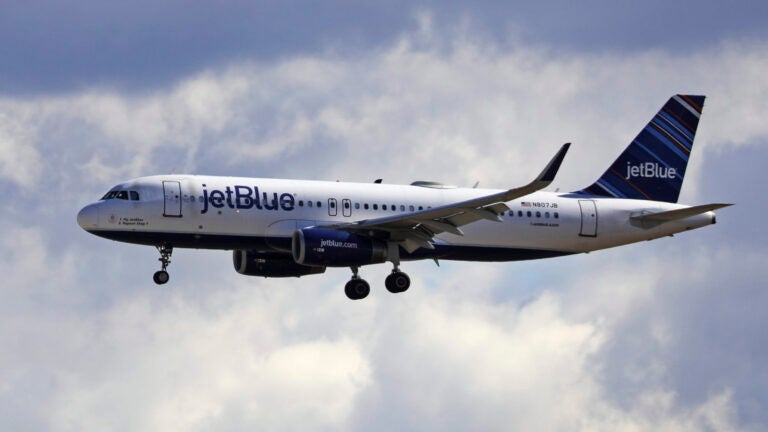 Air travel has been unpredictable this year due to delays and cancellations over weather and the COVID-19 pandemic, but a new report has positive news about Logan Airport's largest carrier.
JetBlue was named among the 10 safest low-cost airlines for 2022 by AirlineRatings.com, an airline safety and product review website which monitors 385 airlines.
AirlineRatings.com annually names the safest airlines after evaluating information such as crash and serious incident records, audits conducted by the International Civil Aviation Organization, fleet age, and COVID-19 protocols.
The top 10 safest low-cost airlines for 2022, in alphabetical order, according to the site, are: Allegiant Air, easyJet, Frontier Airlines, Jetstar Group, JetBlue, Ryanair, Vietjet, Volaris, WestJet, and Wizz Air.
The site also released a list of the 20 safest airlines for 2022 and named Air New Zealand the safest carrier in the sky.
The 20 safest airlines, in ranking order, are: Air New Zealand, Etihad Airways, Qatar Airways, Singapore Airlines, TAP Air Portugal, SAS, Qantas, Alaska Airlines, EVA Air, Virgin Australia/Atlantic, Cathay Pacific Airways, Hawaiian Airlines, American Airlines, Lufthansa/Swiss Group, Finnair, Air France/KLM Group, British Airways, Delta Air Lines, United Airlines, and Emirates.
How to Boston
Get the best of the city, delivered to your inbox weekly.