Flights
JetBlue to add direct flights to Vancouver this spring
The seasonal service begins June 15.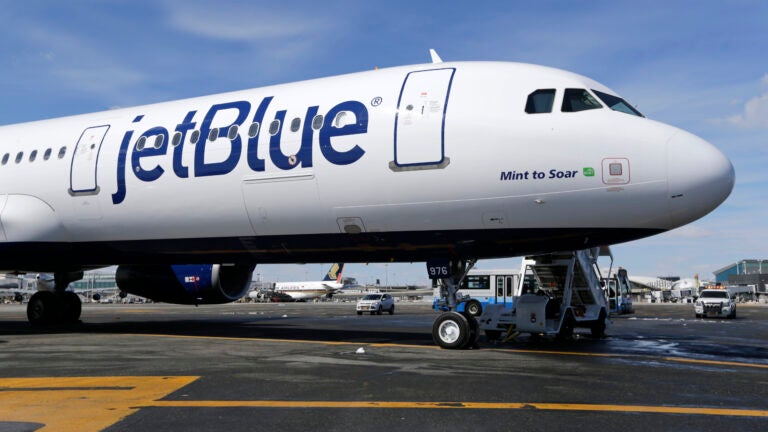 Bostonians can finally fly nonstop to Canada aboard JetBlue this spring.
JetBlue, Logan Airport's largest carrier, is launching seasonal service between Boston and Vancouver starting June 15, the airline announced on Thursday.
The airline first announced the service in 2021, saying the carrier would land in Canada for the first time in the summer of 2022 with routes from Boston and New York. While the New York service launched in June, the Boston route did not.
"As part of refinements to last summer's schedule, we reduced some flying to support operational reliability and improve schedules elsewhere in our network," wrote JetBlue in a statement emailed to Boston.com. "These adjustments helped ensure we got our customers where they needed to go during the busy summer travel season. Boston – Vancouver was one of the routes we chose to delay in 2022, but we're pleased to offer this new international route to our Boston customers in 2023."
The daily flight will leave Boston at 5:40 p.m. and arrive in Vancouver at 9:07 p.m. It will leave Vancouver at 10:10 p.m. and arrive in Boston at 6:27 a.m. the next day.
The new route was made possible through JetBlue and American's Northeast Alliance, according to JetBlue. The Northeast Alliance, announced in 2020, means the two airlines coordinate schedules and share revenue on many routes into and out of Boston and New York.
The Northeast Alliance resulted in 50 new routes out of Logan Airport, John F. Kennedy International Airport, LaGuardia Airport, and Newark Liberty International Airport; increased frequencies on more than 130 existing routes; 90 nonstop routes with increased capacity; and 17 new international routes, according to JetBlue.
A Department of Justice antitrust lawsuit aims to break up the Northeast Alliance, which it says limits competition and will cost travelers more money. After a weeks-long trial in a federal district court in Boston this past fall, a verdict is expected early this year, according to the Associated Press.
The airline also announced a new route between Los Angeles and Puerto Vallarta and several new routes from New York in 2023, including seasonal service between LaGuardia Airport and Barnstable Municipal Airport in Hyannis, beginning on May 5.
The new routes are currently on sale.
Need weekend plans?
The best things to do around the city, delivered to your inbox.