Flights
Snag one-way Southwest fares for as low as $59 for a limited time
The sale ends Feb. 2.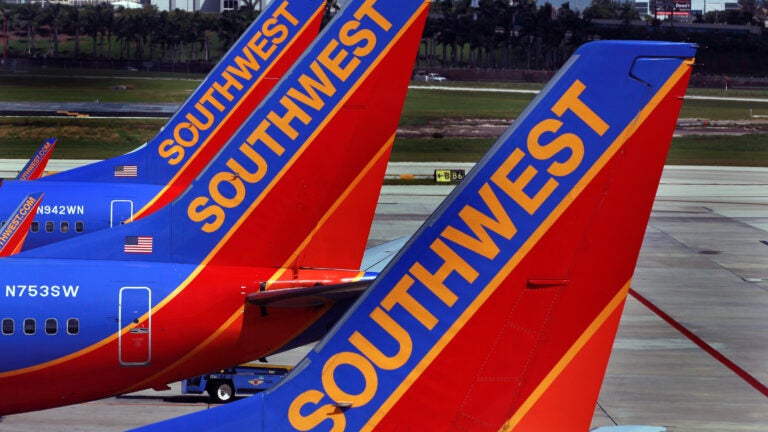 Bostonians seeking a getaway this winter and spring can take advantage of one-way flights for as low as $59 during a limited-time Southwest sale.
The Dallas-based airline's sale, which runs through Feb. 2 at 11:59 PT, is good for travel between Feb. 14 and May 17.
Deals out of Boston's Logan Airport during the sale include one-way $69 flights to Charleston; $74 flights to Atlanta; $89 flights to Fort Lauderdale and New Orleans; $99 flights to Nashville; $129 flights to Las Vegas and Dallas; and more.
The tickets must be purchased 21 days in advance of the trip, and prices include all U.S. and international government taxes and fees. Seats and days are limited, and travel is valid on Tuesdays and Wednesdays unless otherwise specified.
Travelers should note that international and San Juan, Puerto Rico, travel is blacked out between March 9 and April 10 and travel to and from Hawaii is blacked out between March 16 and April 10.
The fares apply to nonstop service where indicated. If nonstop service is not indicated, the sale applies to single connecting service, according to the airline.
The sale comes on the heels of the airline's meltdown in which more than 15,000 flights were canceled over the holidays, leaving customers stranded and luggage displaced.
Last week, in an email to loyalty members, Southwest CEO Bob Jordan revealed steps the company is taking to avoid another meltdown, including enhancing technology and adding supplemental workers for quick handling of scheduling problems, according to The Washington Post.
Need weekend plans?
The best things to do around the city, delivered to your inbox.