Flights
Two United planes 'made contact' at Logan Airport
The incident comes a week after what the FAA reported as a "close call" between two planes at Logan Airport.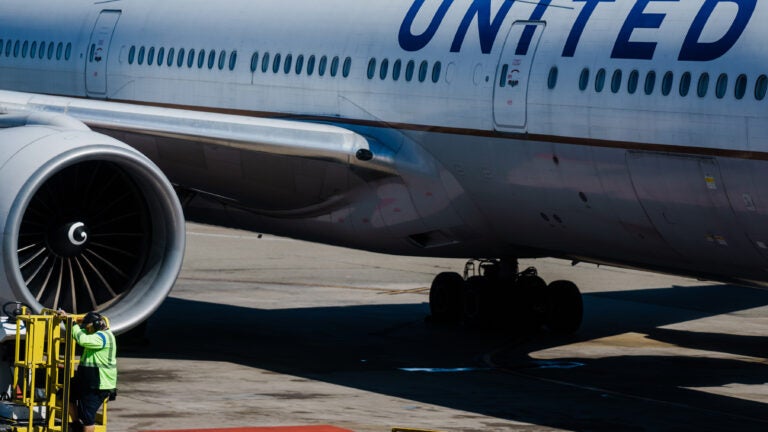 A United Airlines plane clipped another plane at Logan International Airport on Monday, according to a United Airlines spokesperson.
The incident happened just before 9 a.m. and no one was injured, Jennifer Mehigan, spokesperson for Massport, told Boston.com in an email.
A United flight departing for Newark "made contact with another United aircraft (set to depart to Denver) as it was pushed back from the gate," Mehigan wrote. "The plane was being towed by United staff. There were no injuries."
A United spokesperson said there were no injuries and customers deplaned and were placed on a different aircraft.
"While pushing back from its gate earlier today at Boston Logan, the wing of one United aircraft made contact with the wing of another United plane parked at the neighboring gate," the United spokesperson wrote in a statement. "Customers on both aircraft deplaned normally and we've made arrangements to get them to their destinations on different aircraft."
A Reddit user posted a photo of two planes on Monday morning with their wings connected, writing, "Tough start to Monday at Boston Logan."
The incident comes a week after what the FAA reported as a "a close call" between two planes at Logan Airport, according to The Boston Globe, when a JetBlue pilot avoided colliding with an unidentified Learjet that took off "without clearance."
Newsletter Signup
Stay up to date on all the latest news from Boston.com