Flights
Norse Atlantic Airways will begin flying from Logan to London Gatwick
Service begins Sept. 2.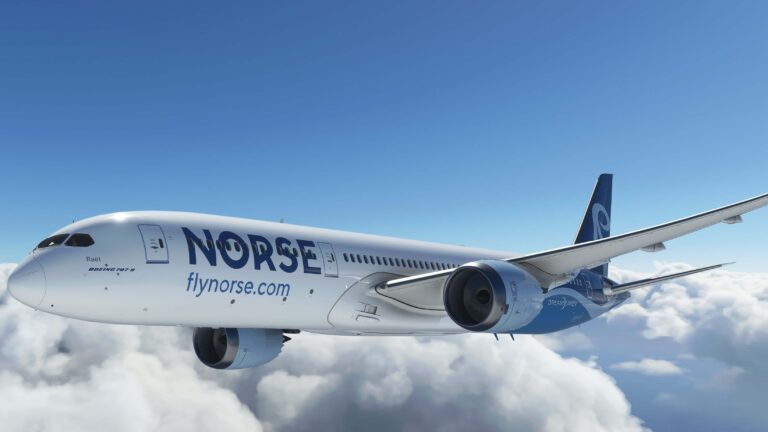 Boston travelers will have another way to get to London this summer.
Norse Atlantic Airways is launching direct service between Boston and London Gatwick on Sept. 2.
The Norwegian low-cost, long-haul airline, which celebrated its first flight last year between Oslo and New York's John F. Kennedy International Airport, will fly between Logan International Airport and London Gatwick five times a week.
The airline recently announced the addition of four U.S. destinations from London Gatwick: Boston, Los Angeles, San Francisco, and Washington, D.C. The airline now has a total of seven U.S. destinations.
"This marks an important day for the UK aviation industry and for consumers as we celebrate serving more destinations to the US from London Gatwick this summer than any other airline," said Bjorn Tore Larsen, CEO of Norse Atlantic Airways, in a statement. "The addition of direct flights to Los Angeles, San Francisco, Washington, D.C. and Boston to our already popular New York, Orlando and Fort Lauderdale/Miami services will provide greater choice and value for consumers."
Norse Atlantic passengers fly on a Boeing 787 Dreamliner aircraft and choose between three price categories in its economy and premium cabins — light, classic, and plus. Travelers have access to the latest movies and TV shows on-demand in every seat, as well as a food and drink menu.
Norse Atlantic said it will begin flights to London Gatwick from Washington, D.C. on June 1; Los Angeles on June 30; and San Francisco on July 1.
Norse Atlantic Airways, founded in 2021, has a fleet of 15 Boeing 787 Dreamliners and primarily serves destinations between Europe and the United States. Check out the company's route map.
Need weekend plans?
The best things to do around the city, delivered to your inbox.