Flights
Travelers can soon take a seaplane from Boston to Nantucket
Service begins on May 17.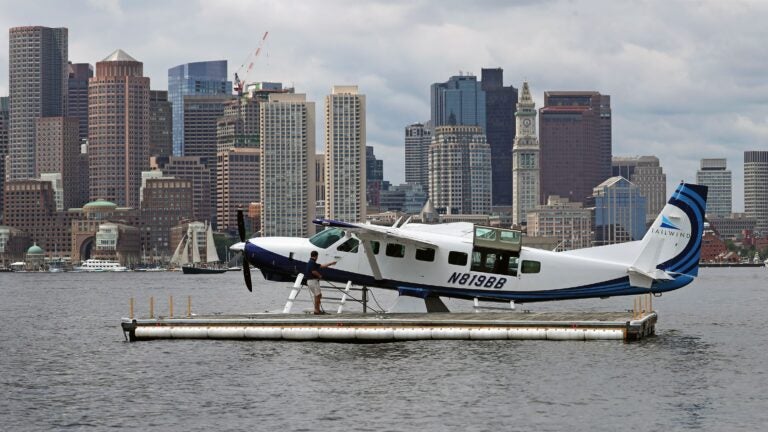 Travelers have another way of getting to Nantucket beginning in May — by seaplane.
Tailwind Air, which launched nonstop service between Boston Harbor and New York City in 2021, will add daily service between Boston Harbor and Nantucket Airport on May 17.
The company, billed as the only operator of scheduled seaplane service in the
Northeast, opens for the season April 14 at Boston Harbor. Travelers fly on amphibious Cessna Caravans that accommodate eight passengers.
"Nantucket is a destination that has long been popular with our charter clients, and we are excited to be able to offer a scheduled service option for travelers," said Alan Ram, CEO of Tailwind Air, in a statement. "The service bypasses congested commercial airports, and eliminates traffic-choked drives to ferries and regional airports."
The new service to Nantucket will take approximately 45 minutes from Boston Harbor. Select seats are available starting at $175 each way.
Tailwind Air has partnered with Boston's ReelHouse Oyster Bar this season, steps from the boat launch that takes travelers to their flight, to enhance the Boston departure and arrival experience. Confirmed passengers can check-in and enjoy access to food and beverages, reserved seating, WiFi, and more.
The company is also adding to its Fast Lane Club membership this season, which offers discounts for frequent commuters. With the new Fast Lane Club PLUS membership, members can snag unlimited last-minute flights starting at $1. Fares are subject to availability and can be accessed about 36 hours before departure. Fast Lane Club and Fast Lane Club PLUS memberships cost $2,995 and $4,495, respectively.
Travelers can check out where Tailwind Air flies and book flights at www.flytailwind.com.
Need weekend plans?
The best things to do around the city, delivered to your inbox.