Flights
JetBlue adding flights to a third transatlantic destination in 2023
Logan Airport's largest carrier is launching service to Amsterdam.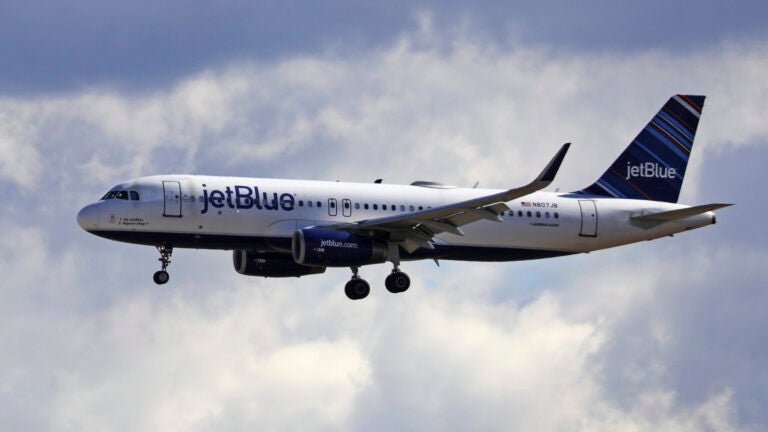 JetBlue is adding service between New York and Amsterdam this summer, and will follow with service from Boston, the airline announced.
The airline, Logan International Airport's largest carrier, will fly between New York's John F. Kennedy International Airport and Amsterdam Airport Schiphol starting Aug. 29 and follow with service to Amsterdam from Boston on Sept. 20, according to the company.
"This route is long overdue for some competition," said Robin Hayes, CEO of JetBlue, in a statement.
JetBlue called Amsterdam, "one of the most visited cities in the world," noted for its "historic buildings, world-famous museums and iconic canals."
The Dutch court recently blocked a government attempt to limit flights at Schiphol Airport, giving the airline confidence to enter the market, according to JetBlue.
"Entrenched legacy carriers have dominated this route for decades. Our transatlantic service demonstrates how JetBlue's entrance into a new market lowers fares and benefits customers," Hayes said in a statement. "We look forward to continue expanding JetBlue's transatlantic footprint and introduce customers traveling to and from Amsterdam to our award-winning service and to our highly-acclaimed Mint and core products at affordable fares."
The flights will leave Boston at 8 p.m. and arrive in Amsterdam the following day at 9:35 a.m. local time. Flights will leave Amsterdam at 11:35 a.m. and arrive in Boston at 2 p.m. local time.
Travelers will fly on JetBlue's Airbus A321 Long Range (LR) aircraft with 24 redesigned Mint Suite seats and 114 core seats.
Seats are now on sale and start at $479 roundtrip for the core experience and $1,899 for the premium Mint experience, according to the company.
JetBlue currently flies to London and will begin service to Paris this year, which makes Amsterdam its third transatlantic destination.
The airline recently announced it will add flights to Orlando and Fort Myers, Florida, from Worcester Regional Airport.
Need weekend plans?
The best things to do around the city, delivered to your inbox.