Flights
Look inside Logan Airport's swanky new lounge
The lounge, which has anti-gravity massage chairs and local food, beverages, and art, opens May 16.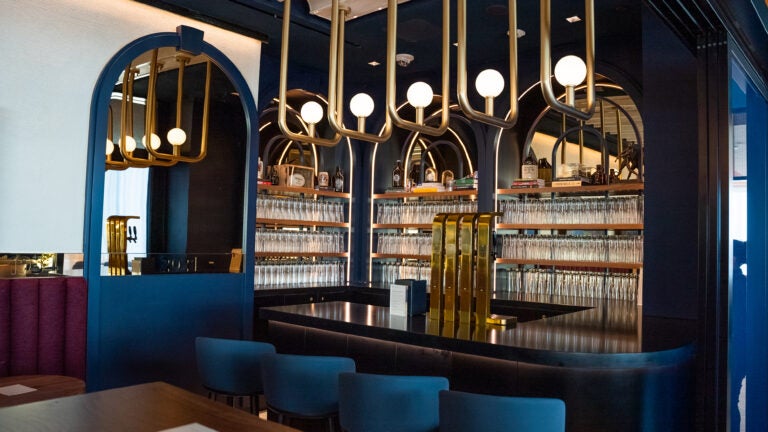 Travelers will enjoy local food, beverages, and art, and they'll be able to meditate and gaze at Boston Harbor in a new lounge opening at Logan International Airport this month.
The first domestic Chase Sapphire Lounge by The Club is opening at Logan Airport on May 16 in the Terminal B to C Connector, between gates B40 and B39. The lounge is available to Chase Sapphire Reserve cardmembers and up to two guests.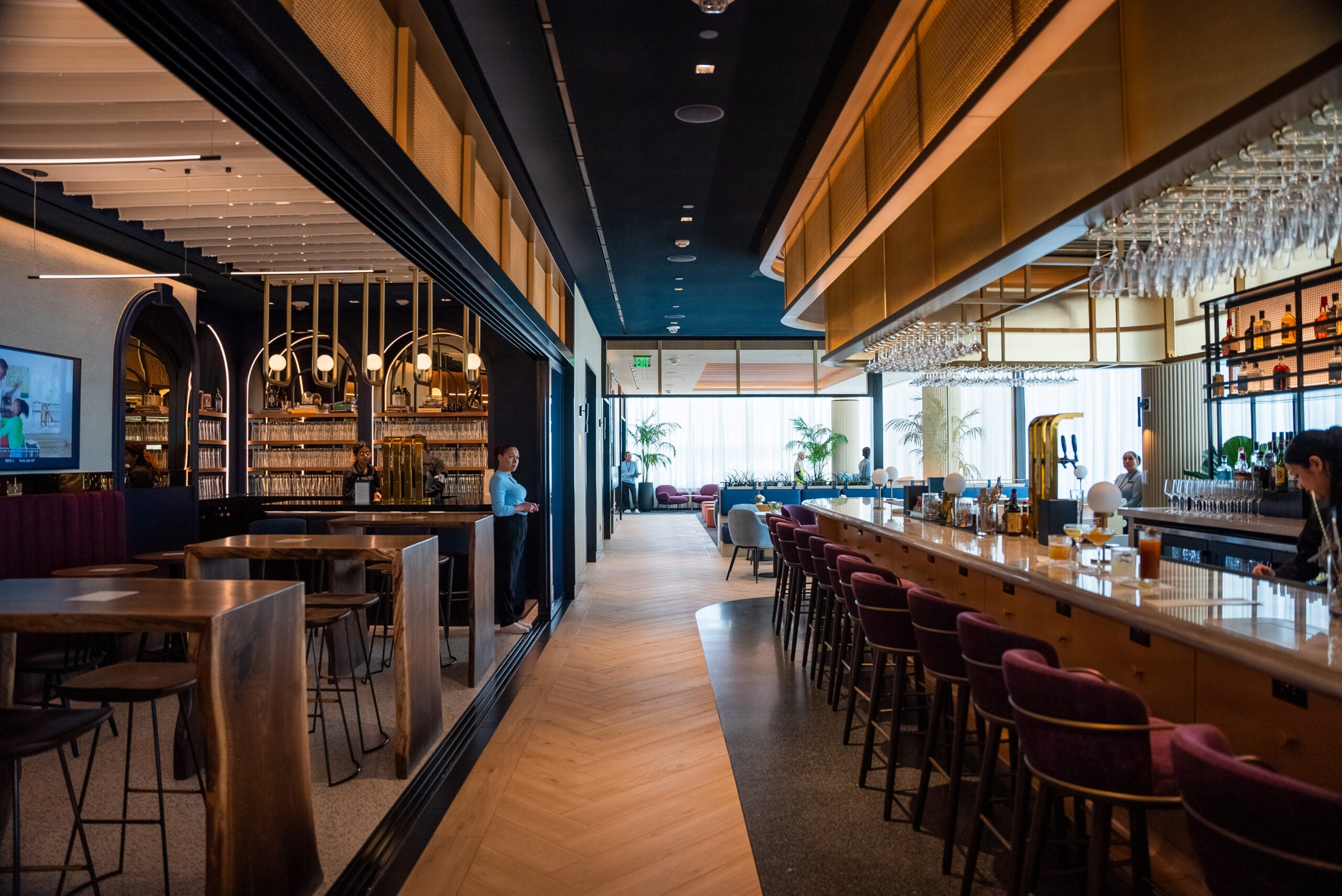 Once inside the 11,640 square-foot lounge with direct views of the airfield and Boston Harbor, travelers will discover a centerpiece bar with wine and cocktails, a tap room with local craft beer, and menu items from award-winning Boston chef Douglass Williams (of Boston's Mida and Apizza). There will be made-to-order and ready-to-eat food options available throughout the day and coffee products courtesy of Atomic Coffee Roasters in Beverly.
New moms can relax in a private nursing suite, and travelers can take advantage of two wellness rooms featuring anti-gravity massage chairs and guided meditations led by Devi Brown, a master well-being educator and healer. There will be an all-gender restroom stocked with Apotheke products.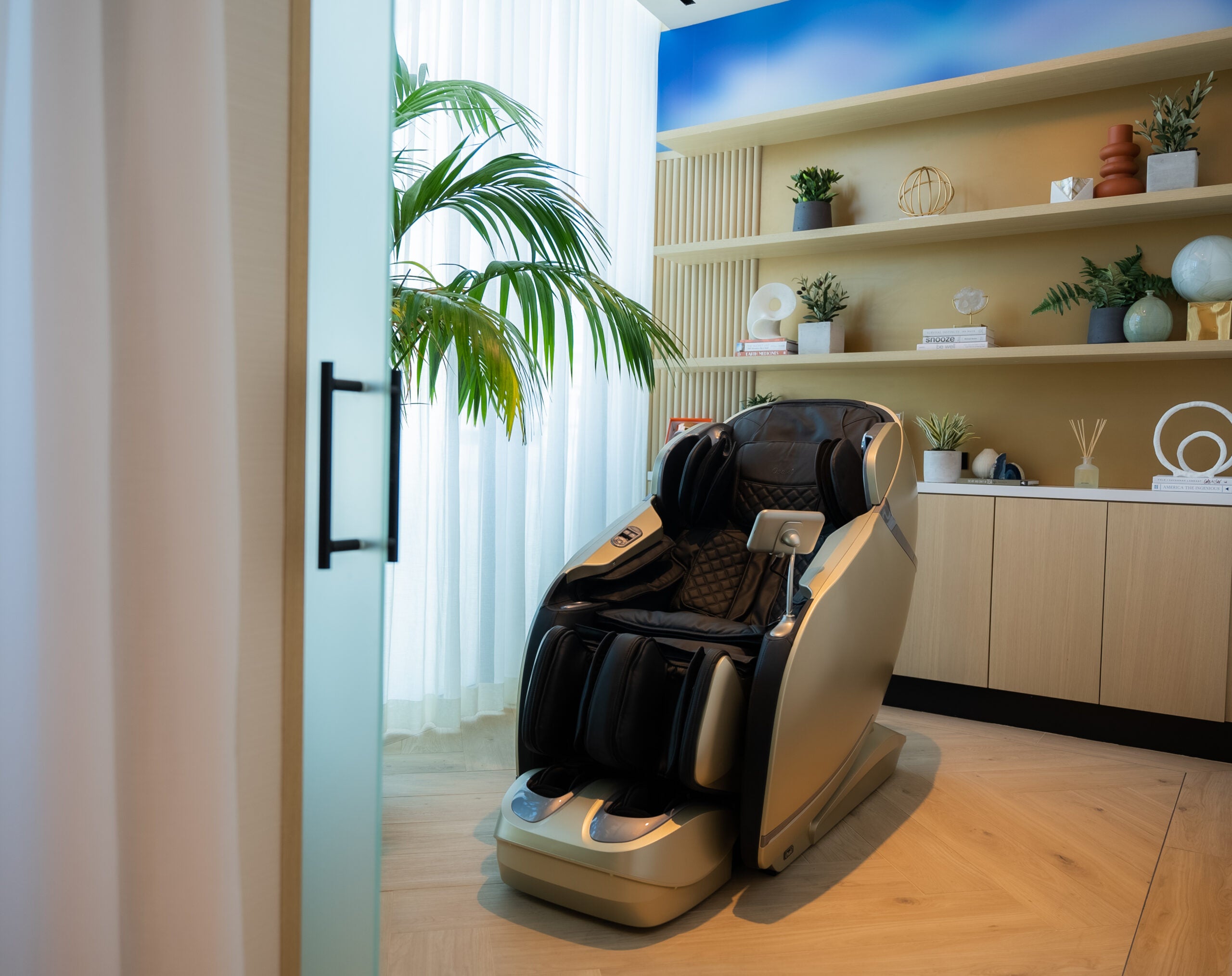 The lounge was designed to celebrate Boston culture, so artwork in the space includes pieces from Boston-based artist Silvia López Chavez. There is also hand-selected art from the JPMorgan Chase & Co. private art collection, featuring work from emerging artists Cig Harvey, Pelle Cass, Gohar Dashti, and Daniel Gordon.
"… Our new lounge in Boston paves the way for Sapphire's benefits to enhance our cardmembers' airport experience," said Dana Pouwels, managing director, Sapphire Lounge general manager, and head of Chase Sapphire partnerships, in a statement. "Sapphire Reserve cardmembers are travelers by nature, so we're upgrading their travel journey with elevated airport lounges that unlock new dining, wellness, and cultural experiences."
Chase plans to open more U.S. lounges in New York, Phoenix, Philadelphia, Las Vegas, and San Diego.
The lounge will be open daily from 5 a.m. to 11 p.m.
Need weekend plans?
The best things to do around the city, delivered to your inbox.