Flights
JetBlue's Northeast Alliance with American Airlines is winding down. Here's the impact on travelers.
"JetBlue and American are working together to minimize disruption to customers who have booked travel."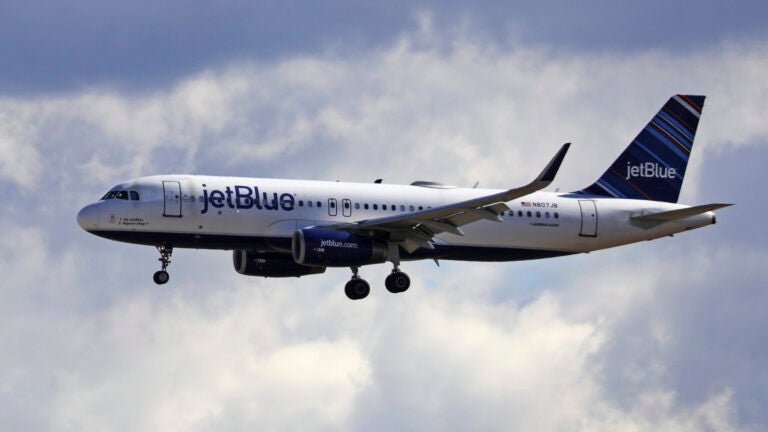 JetBlue just announced the impact on customers as its Northeast Alliance with American Airlines comes to an end.
After a federal judge in Boston ruled in May that the partnership between the two airlines must end because it limits competition, JetBlue announced it would not appeal the decision and instead focus on its purchase of Spirit Airlines. The Justice Department has sued to block JetBlue's agreement to buy Spirit for $3.8 billion.
American Airlines wrote in a statement: "We, of course, respect JetBlue's decision to focus on its other antitrust and regulatory challenges," adding, "JetBlue has been a great partner, and we will continue to work with them to ensure our mutual customers can travel seamlessly without disruption to their travel plans."
The Northeast Alliance (NEA), announced in 2020, meant the two airlines coordinated schedules and shared revenue on many routes into and out of Boston and New York. JetBlue is Logan International Airport's largest carrier.
"Customers who have booked travel for the months ahead can remain confident in their plans, JetBlue officials said in a press release on Friday. "To the extent any individual customers are impacted, JetBlue will reach out individually for any required re-accommodation or refund."
Here's what customers need to know as the Northeast Alliance winds down, according to JetBlue:
Beginning July 21, JetBlue customers can no longer book new codeshare bookings on American Airlines and vice versa.
For customers with travel already booked, TrueBlue or AAdvantage numbers must be added to the booking before July 21 in order to earn points, tiles and reciprocal perks.
Customers can accrue TrueBlue points for tickets purchased before July 21, as long as their TrueBlue number is added to the booking before July 21.
"We are disappointed to be ending popular benefits like codesharing and reciprocal loyalty benefits. We know customers will miss these features and believe the U.S. Department of Justice's position opposing them misses the mark," Dave Fintzen, vice president of the Northeast Alliance for JetBlue, said in a statement. "With the court's recent ruling and the termination of the NEA, we have to sunset them in short order. Even as these benefits end, we are still committed to minimizing disruption to existing travel plans and continuing to deliver great value and our award-winning product and service to our customers."
A trial for the antitrust lawsuit involving JetBlue's purchase of Spirit has been scheduled in October.
The government says consumers will suffer if the nation's largest discount airline, Spirit, is acquired by JetBlue because it will reduce competition and increase airfares, according to the Associated Press.
Need weekend plans?
The best things to do around the city, delivered to your inbox.