Flights
2 of the best airports in the U.S. are in New England, according to Conde Nast Traveler readers
Logan Airport is not one of them.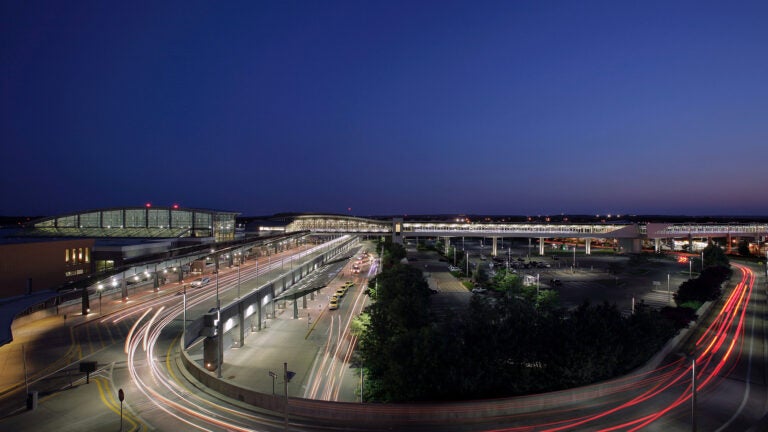 Two New England airports received high marks from Conde Nast Traveler readers, landing on the publication's list of top 10 airports in the U.S.
As part of the publication's annual 2023 Readers' Choice Awards, Conde Nast Traveler named the nation's best airports and airlines as voted by readers. Among the nation's top airports, Rhode Island T.F. Green International Airport ranked No. 3 and Hartford Bradley International Airport in Connecticut ranked No. 6. Savannah Hilton Head was named the best airport in the nation.
JetBlue, Logan International Airport's largest carrier, ranked No. 4 on the publication's list of 10 best airlines in the U.S. The No. 1 airline is Delta Air Lines.
The publication said Rhode Island T.F. Green International Airport is "easy to reach and to navigate."
"Long favored by budget carriers as a less expensive alternative to Boston Logan, the airport has been growing steadily in recent years and is well-positioned to benefit from a resurgence in domestic air travel," Conde Nast Traveler wrote. "Next year, in fact, PVD will become a hub for the new Breeze Airways, with 44 weekly departures expected by 2027."
Hartford Bradley International Airport is New England's second-busiest airfield after Logan Airport, Conde Nast Traveler wrote.
"Customers praise the airport's convenient on-site parking, plentiful charging stations, free Wi-Fi, and an overall relaxed atmosphere, making this mid-sized facility an attractive alternative to flying out of New York's and Boston's monster hubs," the publication wrote.
Editors compiled the 36th Annual Readers' Choice Awards based on the results of an online survey completed by 526,518 readers between April 1 and June 30, 2023. The awards rank the best hotels, resorts, destination spas, countries, cities, islands, trains, airlines, airports, and cruise lines in the world.
Check out the list of 10 best airports in the U.S.
Need weekend plans?
The best things to do around the city, delivered to your inbox.