Flights
American Airlines adding flights to Hyannis, Nantucket, and Martha's Vineyard in 2024
The flights to Cape Cod and the islands begin in June.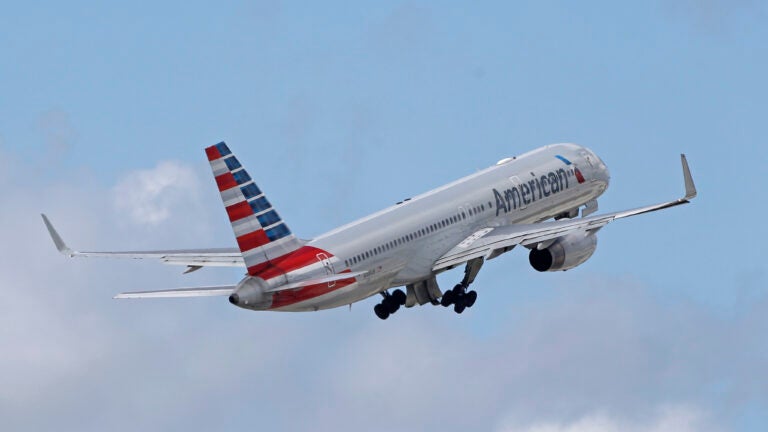 American Airlines is landing at Cape Cod Gateway Airport in Hyannis for the first time ever in 2024, the carrier recently announced.
American is launching daily summer service from New York's LaGuardia Airport and Washington Reagan National Airport to Hyannis on June 5, 2024. Customers will fly on the Embraer E175.
American will join JetBlue and Cape Air at the Hyannis hub.
"American will be the only global network carrier serving the airport, connecting more than 80 destinations across North America with one stop to the gateway to Cape Cod," according to the airline.
In addition, American announced it will add direct daily seasonal service between LaGuardia and Nantucket, Martha's Vineyard, and Bangor, Maine, and twice daily year-round service to Portland, Maine, in June and begin flights between LaGuardia and Halifax, Nova Scotia.
"We're thrilled to share that American Airlines is expanding its wings to Cape Cod, Nantucket, and Martha's Vineyard with seasonal service from June through September!" airport officials wrote on social media. "This isn't just about adding more summer flights; it's about offering greater opportunities and convenience for both our year-round residents and our cherished tourists during the bustling summer months."
Katie Servis, manager of Cape Cod Gateway Airport, told The Boston Globe that she's been pitching Cape Cod service to major carriers at industry events because the Hyannis service could be used by about 250,0000 people who currently travel to the airports in Providence or Boston.
"If there's consistency, people get used to coming to this airport to operate out of it, and they think of putting in HYA in their search engine rather than BOS, or PVD for Providence," Servis told The Boston Globe. "That's a game changer."
Customers can purchase Hyannis flights starting Oct. 23 on aa.com or on American's mobile app, while tickets for other routes will go on sale Oct. 16.
Need weekend plans?
The best things to do around the city, delivered to your inbox.