Flights
Southwest is offering one-way flights from Boston for as low as $79
The sale, which includes holiday travel, ends Nov. 2.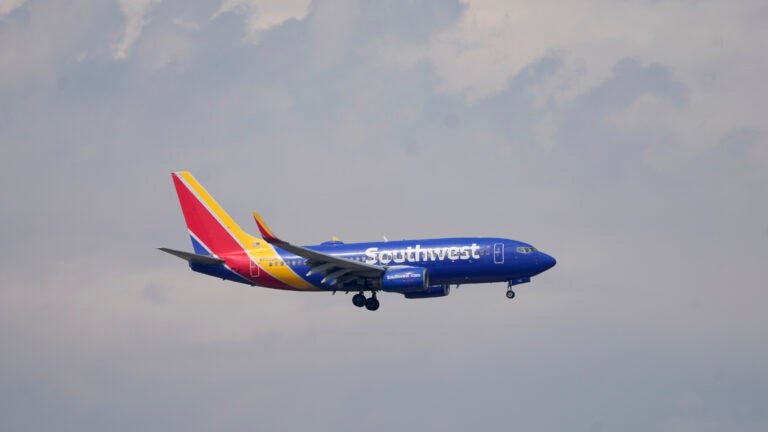 Looking to travel by air over the holidays? Southwest just launched a Halloween sale that includes holiday travel.
The airline is offering discounted one-way tickets from Boston for as low as $79 for travel between Nov. 23 and May 22, 2024, which includes the holiday periods of Nov. 23-24, Dec. 24-25, and Dec. 31 for continental U.S. travel.
The deal has the following blackout dates: In the continental U.S. from Dec. 26-27 and Jan. 2; to and from Orange County from Nov. 23 to Jan. 2, 2024; and from the continental U.S. to Puerto Rico, Hawaii, and international destinations from Dec. 19-Jan. 3, 2024, and March 12-27.
The sale applies to one-way Wanna Get Away fares on Tuesdays and Wednesdays, with the exceptions of Nov. 23-24, Dec. 24-25, and Dec. 31. Seats and days are limited.
Deals out of Boston's Logan International Airport include $79 to Chicago; $89 to Myrtle Beach, S.C.; $99 to Savannah, Georgia; $109 to Charleston; $115 to Orlando, Fla.; $123 to Philadelphia; $128 to San Francisco; and more.
The sale launched on Oct. 30 and runs through Nov. 2 at 11:59 p.m. Pacific Time.
If nonstop service is not indicated, the sale applies to single connecting service, according to the airline. Prices include all U.S. and international government taxes and fees. The fares are nonrefundable but may be applied toward future travel on Southwest.
Need weekend plans?
The best things to do around the city, delivered to your inbox.