Food
These are the most popular seafood restaurants on Martha's Vineyard, according to check-in data
An Edgartown eatery overlooking the harbor takes the top spot.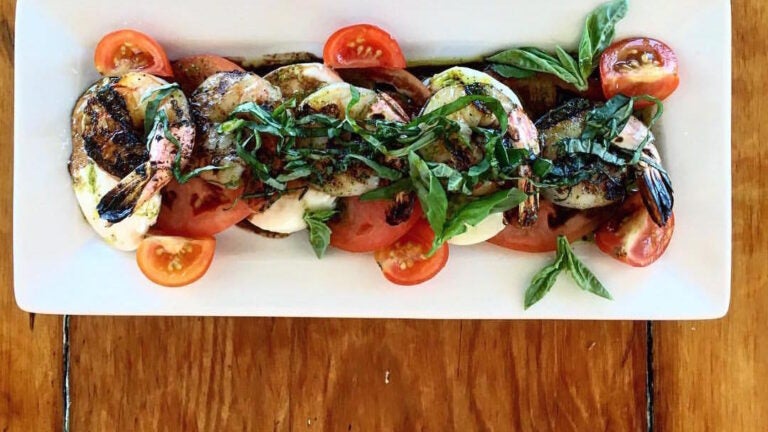 Get amazing travel deals when you sign up for Boston Traveler. Find the perfect getaway, grab special fares for local and international trips, and much more.
When visiting the picturesque Martha's Vineyard, there's plenty of photo-worthy things to check out. At any given moment, you're likely to see tourists snapping photos of the colorful cottages, whipping out their phones to nab a discreet shot of one of the vacationing celebrities, or staring through a lens at their dinner plate trying to find the best filter for their seafood. But which of the island's many seafood restaurant is the most popular?
Thanks to data from check-in app Swarm, we were able to see seafood restaurants on Martha's Vineyard people checked into the most from June 21 to June 28.
For those unfamiliar, Swarm is an app from Foursquare that lets users check in when they visit locations like restaurants, bars, and parks. The newest version of the app now offers perks and prizes, like offering a discount at select stores when you check in there or a chance to win a $10,000 summer vacation package if you check into three summery locations.
Without further ado, here are the most popular seafood restaurants on Martha's Vineyard.
1. The Seafood Shanty
31 Dock St., Edgartown
2. Nancy's
29 Lake Ave., Oak Bluffs
3. The Bite
29 Basin Rd., Chilmark
4. The Port Hunter
55 Main St., Edgartown
5. Martha's Vineyard Chowder Company
9 Oak Bluffs Ave., Oak Bluffs
6. Coop de Ville
12 Circuit Ave., Oak Bluffs
7. Ocean View
16 Chapman St., Oak Bluffs
8. Lola's
15 Island Inn Rd., Oak Bluffs
9. Aquinnah Shop
27 Aquinnah Cir., Aquinnah
10. Larsen's Fish Market
56 Basin Rd., Chilmark