Food
Conde Nast Traveler named 3 Massachusetts restaurants among the best in the world
Proving once again that the Bay State's cuisine is world-class.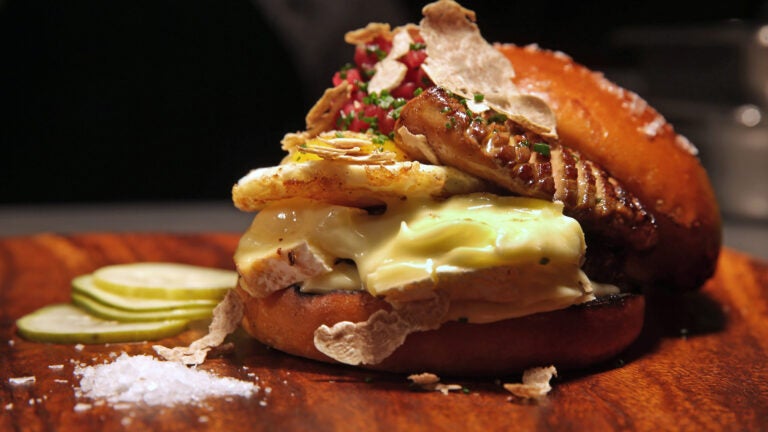 Conde Nast Traveler published its first-ever worldwide guide to restaurants Tuesday, and three Massachusetts eateries ranked among the world's best.
Alden & Harlow and Oleana, both of Cambridge, and Proprietors, of Nantucket, all landed on the magazine's list of the 207 best restaurants in the world. The magazine relied on a panel of experts including chefs, food writers, and travel writers to come up with the finalized list.
Travel writer Sarah Khan highlighted Alden & Harlow's "quickly sold-out" burger as the must-have menu item, while food writer Peter Von Lindberg praised Oleana's setting, a "gorgeous old Victorian house near Kendall Square with a backyard patio and garden." Meanwhile, Rob Blood, owner of the Amesbury-based Lark Hotels company and a self-proclaimed "New England evangelist," called Proprietors "the type of place where you should go with a group of six or more and order as many items on the menu as possible."
Elsewhere in New England, Vermont's Hen of the Wood and Eventide Oyster Co., located in Portland, Maine, also received recognition from CNTraveler.
One could argue that the U.S.-based publication may have a bit of a bias, seeing as 60 of the 207 restaurants are located in America, compared to one restaurant each for countries like Germany, Portugal, and Switzerland, and six eateries for the entire continent of Africa. Still, it's another reminder that when it comes to food, Massachusetts has it pretty good.
https://www.instagram.com/p/BGjtoJPoulQ/?taken-by=propsbar