Food
Dunkin' is coming to Amtrak, so you can get your coffee fix at 100 mph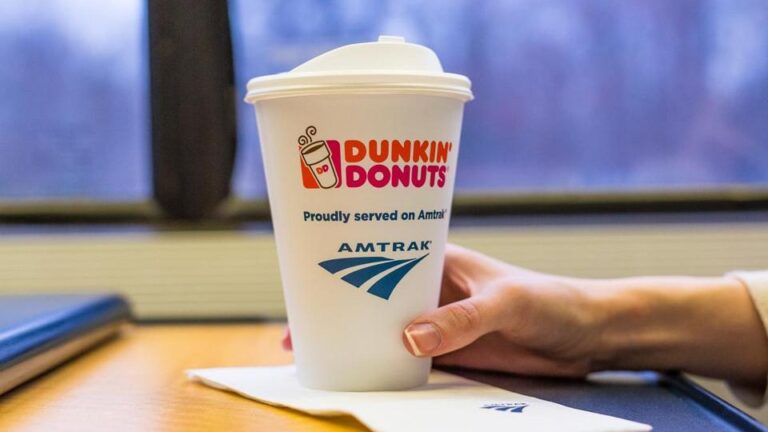 The drive-thru may no longer be the fastest way to get your coffee fix on wheels.
Dunkin' Donuts said it will begin brewing its coffee on board Amtrak's high speed Acela Express trains in the Northeast Corridor on Wednesday.
The company is reaching out to the 3.4 million travelers who ride the Acela Express each year, selling hot versions of its original blend and decaf coffee (sorry, iced-coffee devotees), as part of the broader menu in the train's food car, Cafe Acela. First Class passengers will also have access to hot Dunkin' brews.
Read the complete story at BostonGlobe.com.
Don't have a Globe subscription? Boston.com readers get a 2-week free trial.