Lifestyle
1,000 things to do in New England
We mined the biggest draws and hidden gems across the entire region to bring you afternoons, summer Fridays, and weekends full of things to do.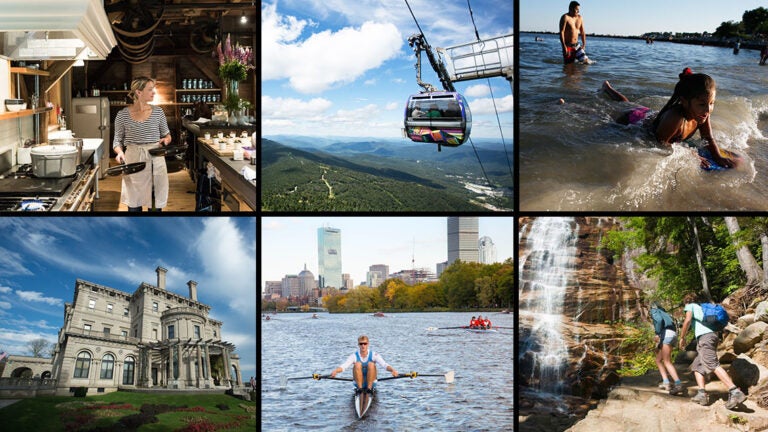 In New England, our streets are lined with history, our rolls are filled with lobster, and our oceans are energizing and icy. (So are our coffees. Those are double-cupped.) It's where runners tackle 26.2 miles, doughnut shops provide sugar rushes, and farms are full of goats. Heck, yoga classes sometimes have them, too.
Thankfully, New England boasts an infinite number of things to do. We compiled 1,000 activities, all of which are available over the next few weeks, so you can get the most from what the region has to offer. 
150 things to do in Boston that are all about eating and drinking
You may have heard of our seafood. We've also got secret burgers, cannoli wars, and sandwiches you'll want to start relationships with.
150 things to see, hear, and experience full-throttle in Boston
The region's capital brims with ivy-laden brownstones and impressive institutions (Ivy and otherwise), snazzy music venues, a vibrant arts scene, and so much sports.
200 things to do throughout Massachusetts
Head to the peaceful towns in the Berkshires, the quaint ones on the Cape and Islands, and a whole lot of everywhere in between.
100 things to do in New Hampshire
Here, you just might spot a moose or a big-time politician. You'll definitely find hiking trails with insane views.
100 things to do in Maine
Seafood, lighthouses, and that stunning spot called Acadia National Park — need we say more?
100 things to do in Rhode Island
In this state, Gilded Age mansions rise up over rocky cliffs, while bonfires light up another city's river.
100 things to do in Vermont
Bike, tube, or swim this state, then treat yourself to a beer or maple syrup-flavored something.
100 things to do in Connecticut
The Constitution State is full of boats on boats on boats, plus pizza and a certain New Haven university.
What's your favorite thing to do in New England? Tell us on Facebook.