Lifestyle
50 things to do outside this winter
From skiing to hiking to nature programs.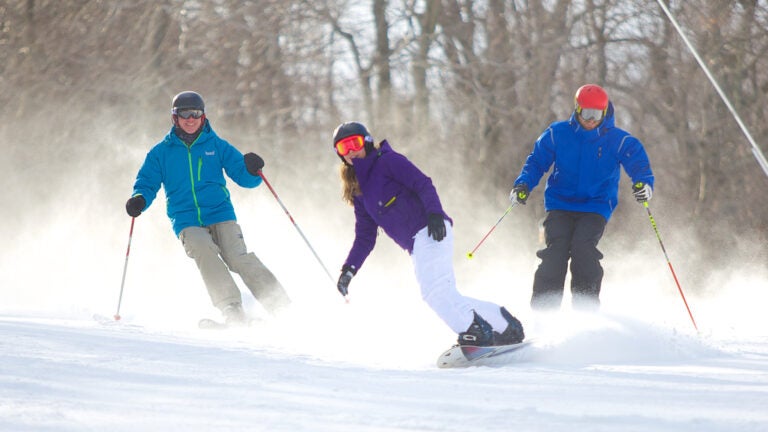 Winter is here, and with it comes plenty of possibilities for fun outdoor activities across Massachusetts.
Ahead, discover 50 things to do outside this winter.
Greater Boston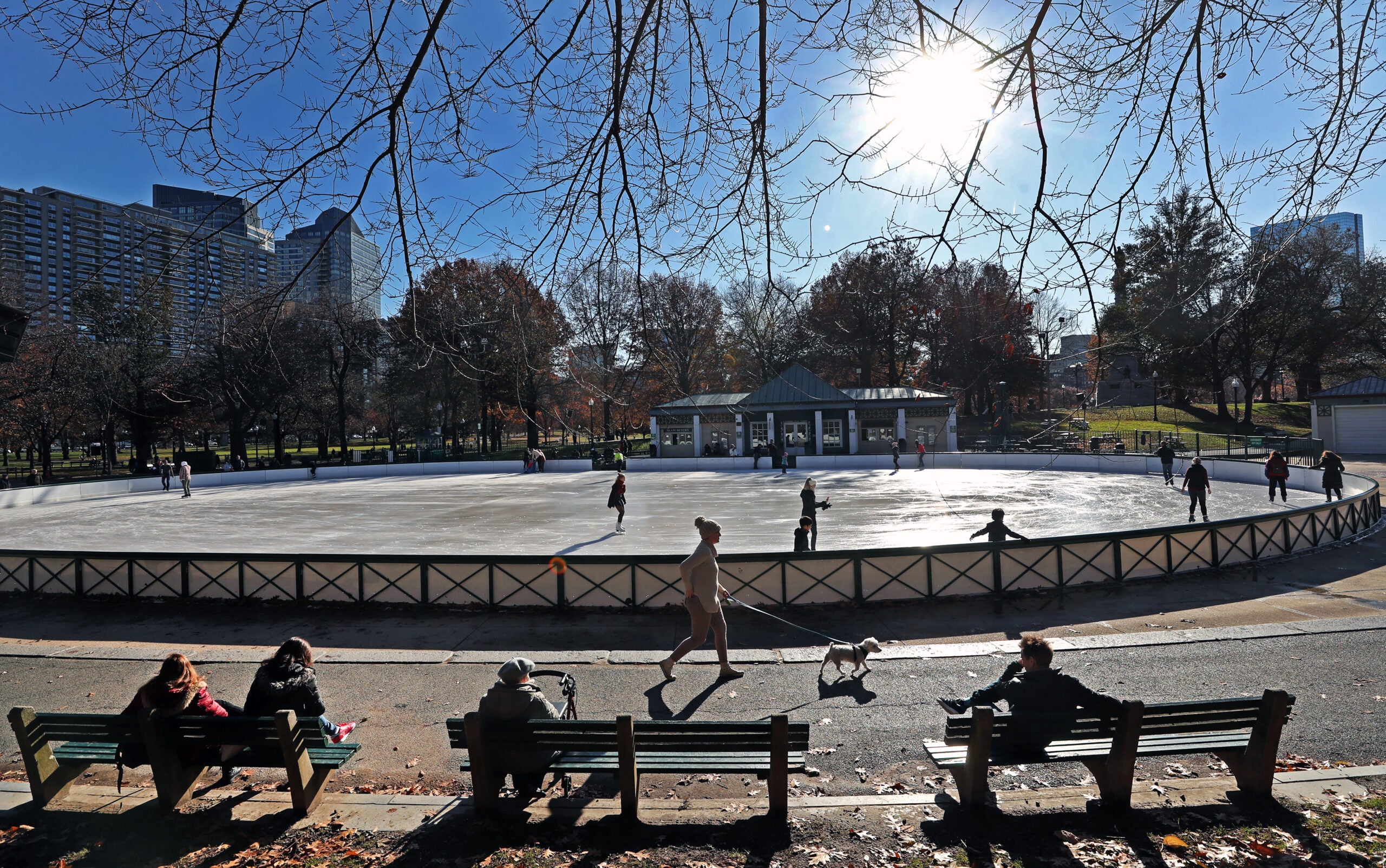 Ice skate on Boston Common Frog Pond
Taking a spin around the Frog Pond in America's oldest public park is an iconic winter pastime in Boston. Or check out one of several rinks located across the state. (139 Tremont St., Boston)
Walk Boston's iconic Freedom Trail
Follow the world-renowned 2.5-mile trail famously marked with a red line that links 16 nationally significant historic sites — from churches to meeting houses to burying grounds — and learn the story of the American Revolution and beyond. (139 Tremont St., Boston)
Visit 'Snowport'
Boston's Seaport Common features outdoor iceless curling, large-scale winter games, and a bar crawl. Snowport is open through Feb. 26. (85 Northern Ave. Boston)
Mingle with the animals at Franklin Park Zoo
Meet gorillas, lions, zebras, and more during a trip to Boston's 72-acre zoo. Check out the animals guests will (and won't) find at the zoo during winter visits. (1 Franklin Park Road, Boston)
Follow the Black Heritage Trail
This 1.6-mile trail through Boston's Beacon Hill neighborhood links more than 15 pre-Civil War structures and sites that depict Boston's Black history. (46 Joy St., Boston)
Dine inside an igloo at Lookout Rooftop and Bar
Enjoy panoramic views of the city skyline from an outdoor igloo on the rooftop of the Envoy Hotel in Boston. Discover more area restaurants offering igloo dining this season. (70 Sleeper St., Boston)
Spend time on the Charles River Esplanade
Named one of the 10 best riverwalks in America by USA Today readers, the Esplanade is a 64-acre park with 17 miles of running trails along the waterfront.
Go sledding at the Sugar Bowl
The inverted hill in Jamaica Pond Park's Pinebank Promontory is always popular after a snow, according to a local dad who visited 350 area parks. Find other great city spots for sledding. (507 Jamaicaway, Jamaica Plain)
Stroll through Harvard Square
Explore this international destination full of shops, cultural offerings, and restaurants, some of which offer outside dining. (Brattle Street, Cambridge)
Explore the North End
Walk around Boston's North End, famous for its Italian food and streets full of shops, restaurants, and historic buildings. Grab a slice at Regina Pizzeria, which has been serving pizza since 1926, or eat at one of the many restaurants in the area. Check out downtown Boston's oldest building the Paul Revere House and take a tour. And don't forget to get a sweet treat at the famous Mike's Pastry.

South of Boston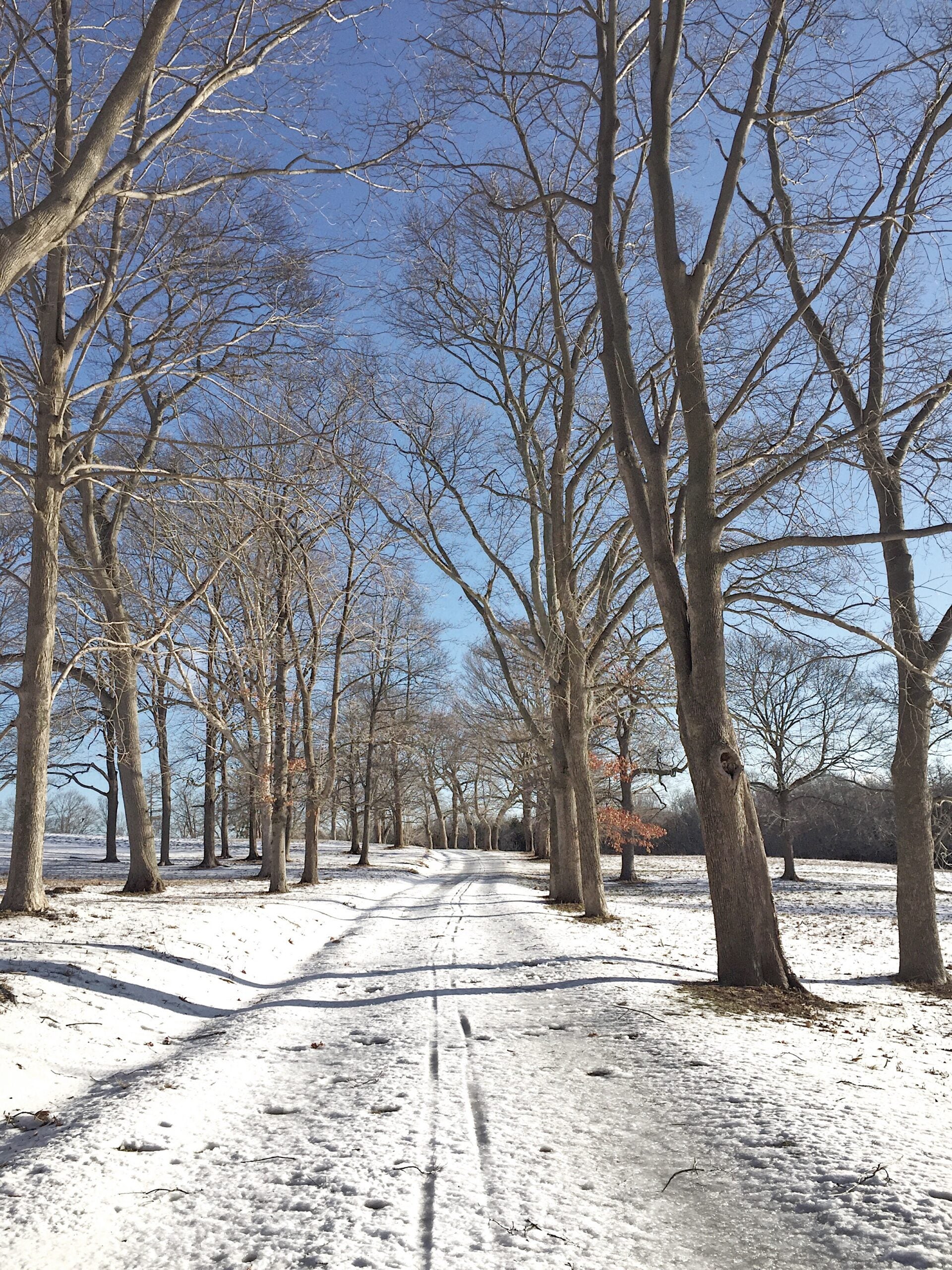 Hit the slopes at Blue Hills Ski Area
This 60-acre ski area, which has been operating since 1950, offers 16 trails, four lifts, and a terrain park. There's also on-site food, rentals, lessons, and night skiing. (4001 Washington St., Canton)
Gaze at the iconic Plymouth Rock
Visit America's most famous rock, which marks where the Mayflower Pilgrims began Plymouth Colony in 1620, inside Pilgrim Memorial State Park. (79 Water St., Plymouth)
Take in the view at World's End
When you hike this 251-acre park designed by Frederick Law Olmsted, you're rewarded with sweeping views of the city skyline. (Martins Lane, Hingham)
Meet the animals at Buttonwood Park Zoo
This zoo, established in 1894, has animals hailing from around the globe, including Asian elephants, red pandas, cougars, eagles, seals,. (425 Hawthorn St., New Bedford)
Go snowmobiling
Hit the snowmobiling trails in state parks across the state, in places like Freetown-Fall River State Forest in Assonet and Wompatuck State Park in Hingham. (110 Slab Ridge Road, Assonet)
Walk around Hingham Shipyard
Stroll along the dock, check out the boats, go shopping, and grab lunch. (18 Shipyard Drive, Hingham)
Get into nature at the North River Wildlife Sanctuary
Learn about animal tracks, birding, and more during winter programming at Mass Audubon's North River Wildlife Sanctuary. (2000 Main St., Marshfield)
Explore the Fort Phoenix State Reservation
Check out the historic remains of Revolutionary-era Fort Phoenix, then walk along the hurricane barrier for an excellent view of the Atlantic Ocean. (Green Street, Fairhaven)
Hike at Myles Standish State Forest
You'll find winter-friendly trails at Myles Standish State Forest, according to the Department of Conservation & Recreation (DCR), which recommends the East Reservoir Trail for snowshoeing. (194 Cranberry Road, Carver)
Shoot photos of Scituate Light
The historic lighthouse on Cedar Point, built in 1810, offers an Instagrammable moment. (100 Lighthouse Road, Scituate)
North of Boston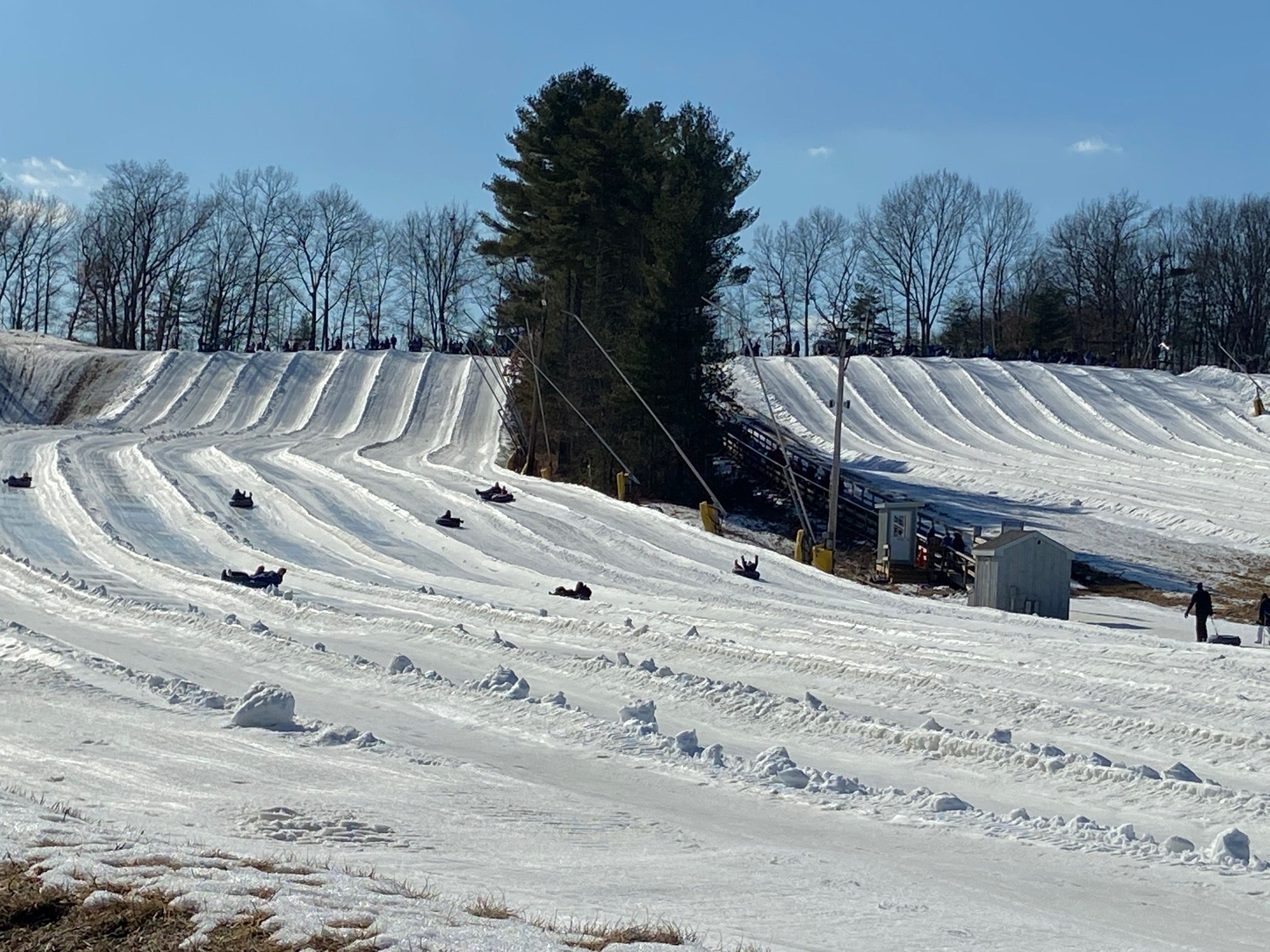 Immerse yourself in history on the Battle Road Trail
The theme of this five-mile trail in Minute Man National Historical Park is the Battle of April 19, 1775, which launched the American Revolution. (3113 Marrett Road, Lexington)
Make like Thoreau at Walden Pond
Connect with nature at the pond made famous by Henry David Thoreau's Walden with a self-guided walking tour that begins at the Thoreau house replica. (915 Walden St., Concord)
Enjoy the winter view at Middlesex Fells Reservation
Saddleback Hill in the 2,575-acre Middlesex Fells Reservation offers a beautiful winter view of Spot Pond not available to hikers in the summer when the oak trees are full of leaves, according to DCR. (4 Woodland Road, Stoneham)
Examine the sculptures at the deCordova Museum and Sculpture Park
Take in more than 60 contemporary sculptures by 20th and 21st-century artists spread out among 30 acres of lawns, gardens, fields, forests, and terraces at this internationally recognized venue for outdoor art. (51 Sandy Pond Road, Lincoln)
Ice skate at Marketstreet Lynnfield
Lace up and take a spin around an outdoor rink in the middle of a shopping complex full of restaurants and shops. Skate rentals are available. (600 Market St., Lynnfield)
Go snow tubing at Nashoba Valley Tubing Park
Grab a tube and slide down a snowy lane at Nashoba Valley Tubing Park, which features 18 lanes serviced by four lifts. There is also an on-site lodge with food and drinks. (179 Great Road, Littleton)
Explore the grounds of the House of the Seven Gables
The seaside mansion and inspiration for Nathaniel Hawthorne's 1851 novel offers two ways of exploring: a guided tour experience or a grounds pass, which gives you access to a 30-minute narrated historic site tour from your own personal device. (115 Derby St., Salem)
Take a selfie with Motif No. 1
It's your chance to pose with Motif No. 1, the iconic red fishing shack on Bearskin Neck wharf that's often called the most painted building in the world. (Bearskin Neck, Rockport)
Bike, jog, or rollerblade along the Bruce Freeman Rail Trail
This 25-mile route, the old New Haven Railroad Framingham & Lowell line, offers a 10-foot-wide paved path through the communities of Lowell, Chelmsford, Westford, Carlisle, Acton, Concord, Sudbury, and Framingham. (14 Littleton Road, Chelmsford)
View local art on the Clipper City Rail Trail
You'll pass by sculptures and murals created by local artists on this art-filled trail and enjoy beautiful water views when passing through the downtown area. (Washington Street, Newburyport)
Western & Central Massachusetts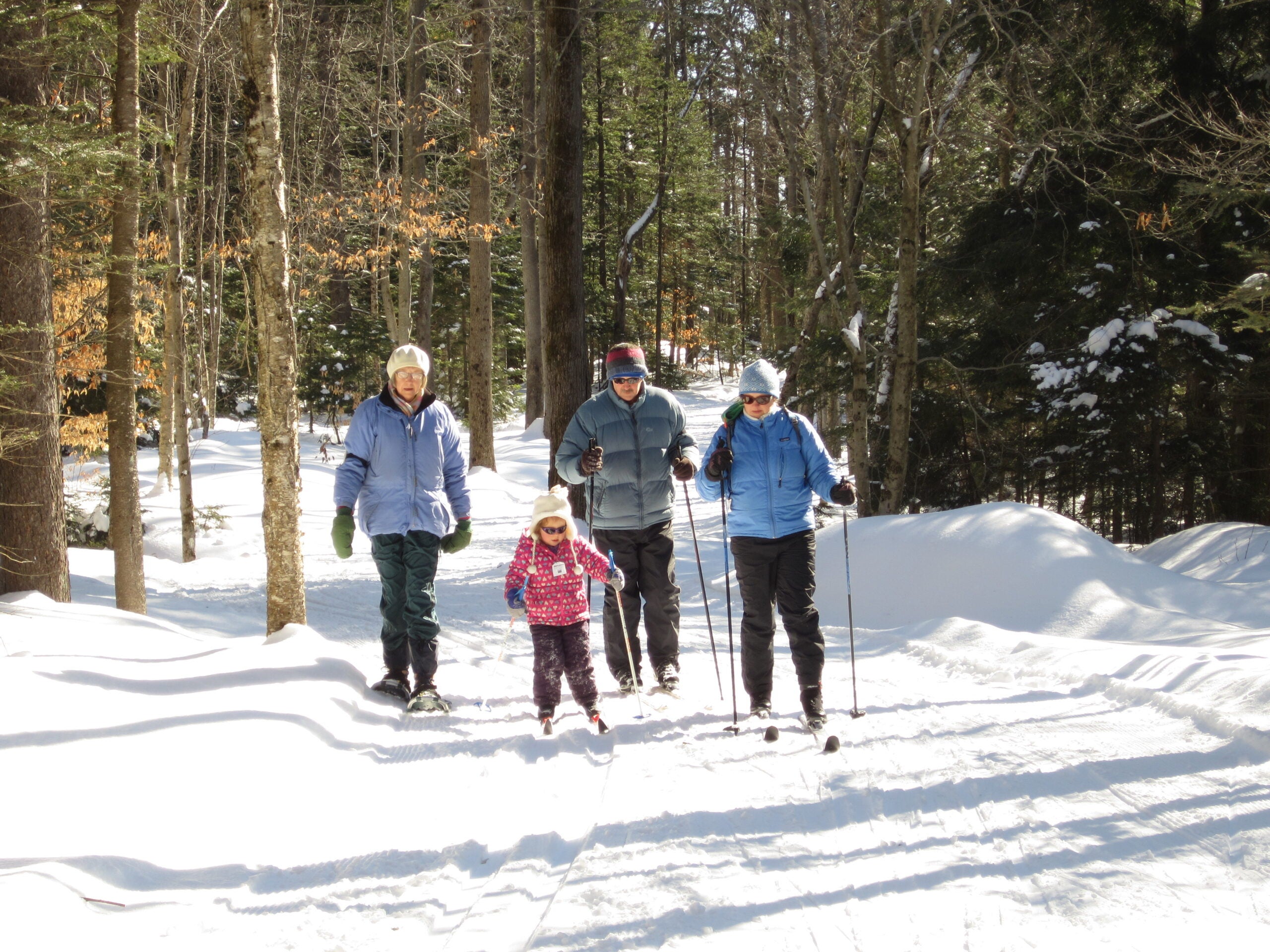 Ski Wachusett Mountain
Hop on the Commuter Rail "ski train" to Wachusett Montain, which offers 27 trails, eight lifts, and a terrain park. Rental equipment and lessons are available. (499 Mountain Road, Princeton)
Go horseback riding
Horse lovers can ride the trails year round at Ridge Valley Riding Stables, which offers rides that range from easy to challenging. First timers are taught basic skills such as how to mount, turn, and dismount. (286 Upton St., Grafton)
Tackle part of the famous Appalachian Trail
There's a 90-mile stretch in Massachusetts of this famous trail that runs 2,175 miles from Georgia to Maine, and it includes Mount Greylock, the highest point in the state at 3,491 feet. (30 Rockwell Road, Lanesborough)
Go dog sledding with Hilltown Sleddogs
Get up close with the Alaskan Huskies at Hilltown Sleddogs when you settle in for a cozy sled dog ride or take a lesson in mushing. Guests can also take a dog yard tour. (27 Mt. Road, West Chesterfield)
Hit the slopes at Berkshire East Mountain Resort
Run by the Schaefer family for nearly 45 years, this resort offers five lifts, 32 trails, ski and snowboard lessons, on-site dining, terrain parks, a snow tubing park, and nearby lodging. (66 Thunder Mountain Road, Charlemont)
Hike Monument Mountain
Follow in the footsteps of 19th century literary icons Herman Melville and Nathaniel Hawthorne, who famously hiked this mountain. It was named one of the most beautiful sights in the country by USA Today. (Route 7, Great Barrington)
Follow the Melville Trail
Fans of Herman Melville can check out the landscapes and buildings that inspired the author's writing, such as Park Square, Pontoosuc Lake, and Arrowhead, the 19th century home where he wrote "Moby-Dick." (780 Holmes Road, Pittsfield)
Go snowshoeing at Notchview
This scenic Berkshires spot, renowned for its Nordic skiing and snowshoeing, has more than 3,000 acres of terrain and 25 miles of groomed ski trails. Ski and snowshoe rentals, as well as lessons, are available. (Old Route 9, Windsor)
Ice skate at Canterbury Farm
Enjoy outdoor skating on the Farm Pond at Canterbury Farm, which has a Nordic Center. Rental skates are available. The farm also offers cross-country skiing, snowshoeing, and hiking on its private wooded land. (1986 Fred Snow Road, Becket)
Hike a top trail
The Berkshire Natural Resources Council offers a list of its top trails in the Berkshires as well as maps. Pick one and get moving!
Cape & Islands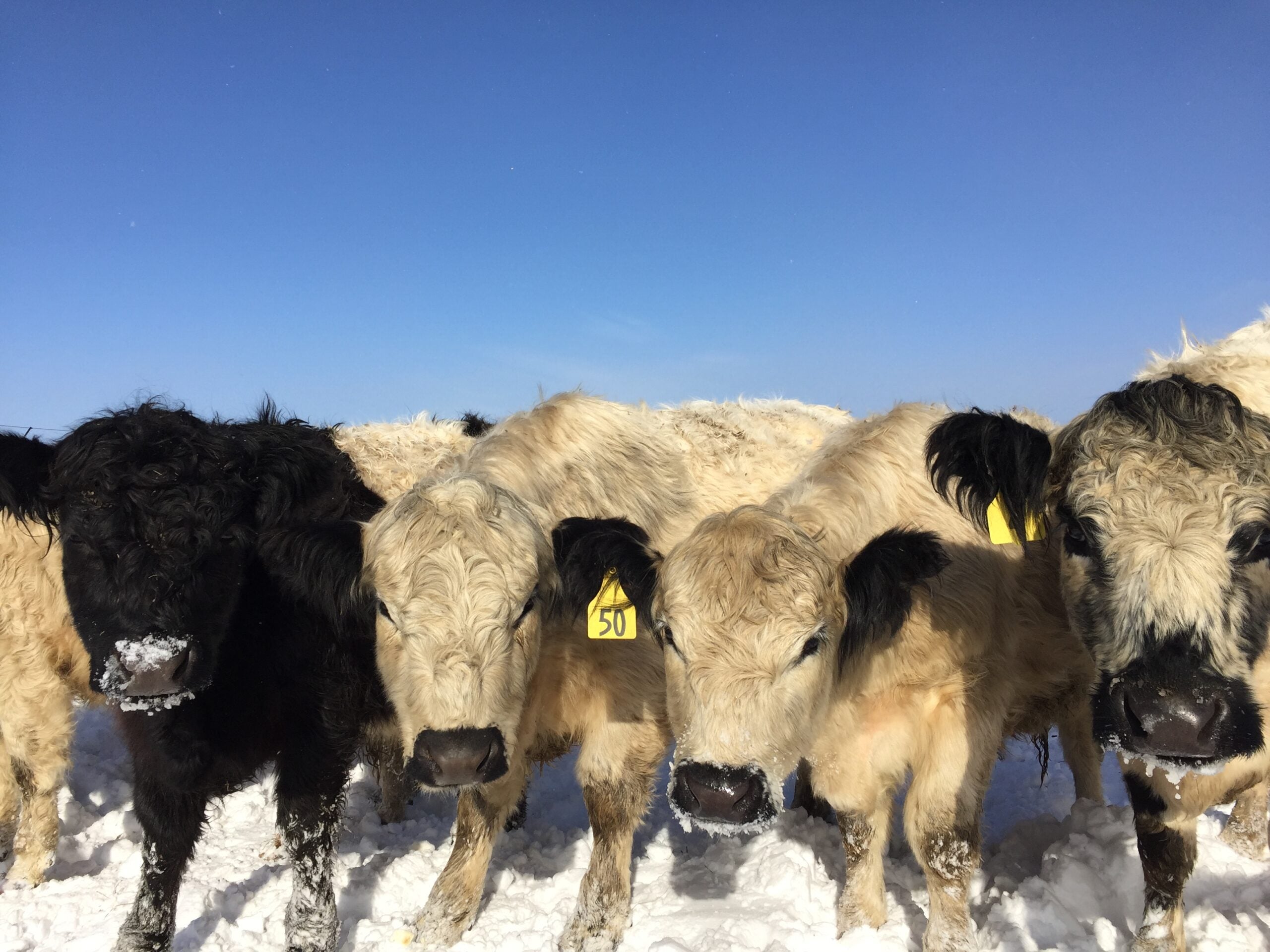 Bike, walk, or jog the Cape Cod Rail Trail
Enjoy the scenery along this 22-mile trail, a former railroad track, which cuts through the Cape Cod towns of Dennis, Harwich, Brewster, Orleans, Eastham, and Wellfleet. It leads to Nickerson State Park in Brewster. (3488 Main St., Brewster)
Spend time at the Cape Cod National Seashore
Choose your adventure at the Cape Cod National Seashore, which has 11 hiking trails, three bike trails, and six beaches. It was named one of the most visited National Park Service sites in America. (various towns)
Enjoy winter walks at Wellfleet Bay Wildlife Sanctuary
Hike among the extensive trail network at this beautiful spot or join a winter program such as guided evening walks, searching for snowy owls, and more.
Sip wine beside a fire pit at Truro Vineyards
During the winter months, the Cape Cod vineyard brings out fire pits, weather permitting, and offers warm cider and food truck pop ups. Check out more spots offering fire pits this season. (11 Shore Road, Route 6A, North Truro)
Explore Commercial Street in Provincetown
Provincetown, named among the 10 friendliest towns in America, has offerings all year long. Bundle up and stroll along popular Commercial Street during the off season, where you'll find shops, art galleries, restaurants, bars, and more. (Commercial Street, Provincetown)
Go birding in Provincetown
Grab your binoculars and watch for common resident birds such as chickadees, blue jays, crows, woodpeckers, red-tailed hawks, and eagles, which are easier to spot without leaves on the trees.
Take photos at the dramatic Aquinnah Cliffs
This National Historic Landmark on Martha's Vineyard was named among the most stunning scenic locations in the Northeast by AAA. Bonus: You can also see Gay Head Light, the oldest lighthouse on Martha's Vineyard. (31 Aquinnah Circle, Aquinnah)
Go for a guided winter walk
Bundle up and enjoy fresh air fun during winter guided walks at places like Sheriff's Meadow Sanctuary and Huckleberry Barrens. (Edgartown)
Visit The Farm Institute
This working farm and farm-based educational center invites guests to walk around the farm and visit with the animals during daylight hours. (14 Aero Ave., Edgartown)
Catch a sunset
No need to worry about crowds when you head to Siasconset Beach, or Sconset Beach, in the winter, a popular location for sunset watching and one of the best beaches in the U.S., according to Conde Nast Traveler. (Nantucket)
Correction: The Snowport's holiday market ended Dec. 31. A previous version of this story listed an incorrect end date. Boston.com regrets the error.
Need weekend plans?
The best things to do around the city, delivered to your inbox.