Local News
Remember 'Cooler & Warmer'? 'Fun-Sized' Rhode Island has a new tourism campaign
The new campaign was quietly released after the state's previous attempt became a debacle.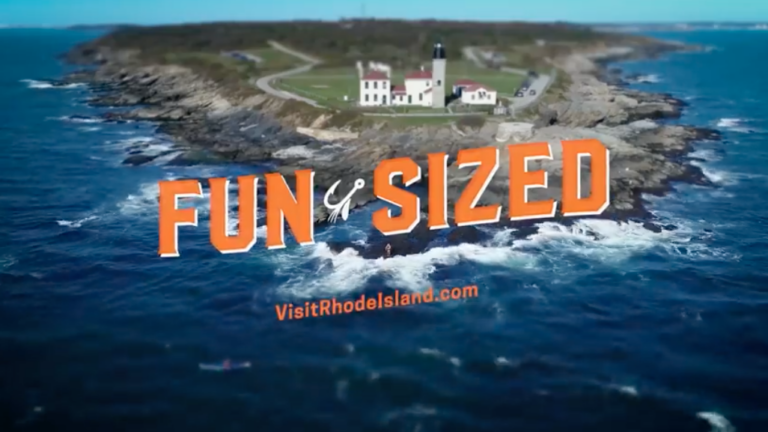 PROVIDENCE, R.I. (AP) — Rhode Island quietly released a new tourism campaign after a previous rollout turned into a fiasco, with a video that included footage from Iceland and the head-scratching tagline "Cooler & Warmer."
The new campaign for the smallest state in the union uses the tagline "Fun-Sized" and began in November. Its release was first reported by Providence Business News this week.
Rhode Island is not small. Rhode Island is fun-sized. And so are our commercials (courtesy of @gnarlybay). pic.twitter.com/QDOGywCc5h

— Nail Communications (@NailProvidence) February 1, 2018
The campaign includes 7-second videos with people doing things around the state. Each video starts with a close up of people doing an activity such as rock-climbing, fishing, riding mopeds or kayaking. The camera then pans out to reveal a selectively focused wider shot, known as tilt-shift camera movements, simulating a miniature scene.
State officials said Wednesday that the videos were all shot in Rhode Island and by a Rhode Island agency, NAIL Communications.
Lara Salamano, chief marketing officer for the Rhode Island Commerce Corp., the state's economic development agency, said they wanted to focus on cutting through the clutter of other state tourism campaigns to draw the consumer to the VisitRhodeIsland.com website and book a trip.
Fun-Sized "means that you can do everything you want that's really fun on a vacation in a short period of time," she said. "In the morning, you can be on Narragansett Bay sailing, and in the afternoon you can be at a James Beard-nominated restaurant."
They've made seven videos so far, and plan to make 15 or more, she said. They're being shown to people out of state on websites such as Travel and Leisure and Orbitz.
The 2016 tourism campaign became a debacle when the new slogan "Cooler & Warmer" landed with a thud, and the revelation that a promotional video used in the effort used footage from the Harpa concert hall in Reykjavik, Iceland, prompting the derisive nickname "Rhode Iceland."
The state's chief marketing officer resigned as a result, and Salamano was hired 18 months ago.