Patriots
Where is Tom Brady vacationing after his fifth Super Bowl win? 'Somewhere in Montana'
We think we know where.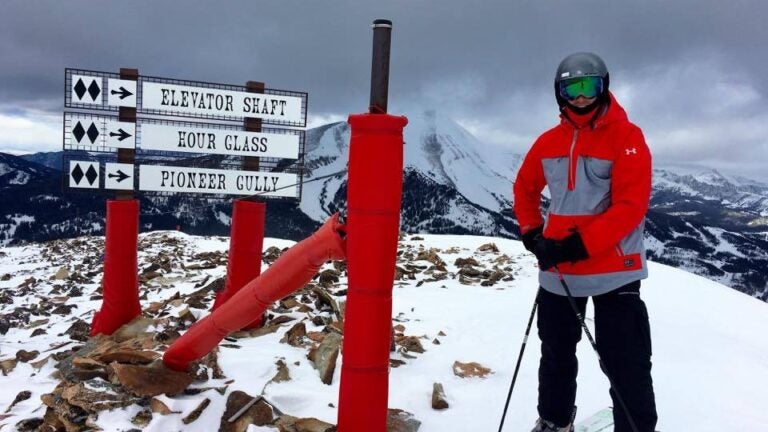 Disney World is played out. After winning his fifth Super Bowl, Tom Brady opted for Big Sky country.
The Patriots quarterback talked with Sports Illustrated's Peter King for a few hours Sunday afternoon for an interview published Monday with the ambiguous dateline, "SOMEWHERE IN MONTANA."
For the sake of privacy and at Brady's request, King did not disclose where exactly the quarterback and his family are hiding out — only that they are staying at a "pretty darn well-appointed" cabin in the shadow of "one of the most beautiful mountains in the world."
Later in the column, King mentions that he flew into Bozeman.
During the 2016 offseason, Brady posted photos of himself at the nearby Yellowstone Club — an exclusive ski resort favored by celebrities, 40 miles south of Bozeman — where he reportedly owns a house and skied with Ben Affleck and Jennifer Garner last year.
According to King, Brady hit the slopes again on Sunday.
"I have zero pain," Brady told King, perhaps surprisingly given the beating — five sacks and nine significant hits — he took a week earlier against the Atlanta Falcons. But that's what is possible when you don't eat mushrooms (or any other non-anti-inflammatory nightshade, for that matter).
For the first part of their interview (a second part is set to drop Wednesday) the two mainly talked about the Super Bowl, with Brady taking King through his play-by-play account of the team's comeback. Click over to SI's Monday Morning Quarterback to read the full piece.