New England Travel
Acadia National Park featured in new 'forever' stamp
This year is the National Park Service's 100th anniversary.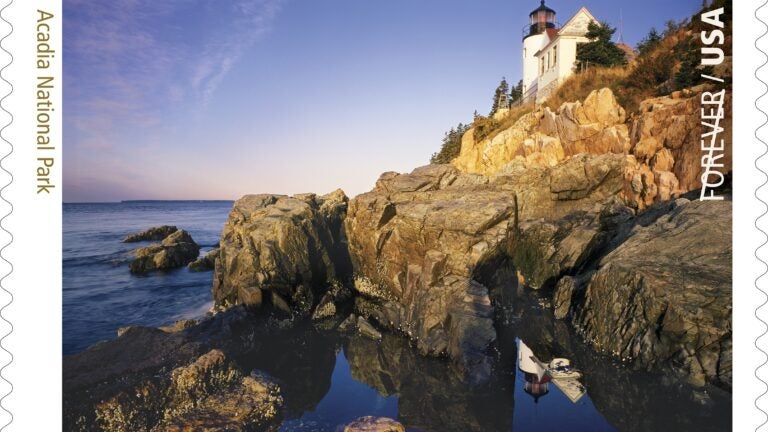 Get amazing travel deals when you sign up for Boston Traveler. Find the perfect getaway, grab special fares for local and international trips, and much more.
Acadia National Park is forever.
Maine's premiere natural destination will be featured on a 'forever' stamp, the United States Postal Service announced on Monday. Acadia was the first of the service's 16 new stamps of national parks that commemorates the 100th anniversary of the National Park Service.
The stamp stars Bass Harbor Head Light and its blue sky and rocky shore. The image was taken by nature photographer David Muench.
The USPS also detailed why it chose the Maine park:
People have been drawn to the rugged coast of Maine throughout history. Awed by its beauty and diversity, early 20th-century visionaries donated the land that became Acadia National Park. The park is home to many plants and animals, and the tallest mountain on the U.S. Atlantic coast. Today visitors come to Acadia to hike granite peaks, bike historic carriage roads, or relax and enjoy the scenery.
The stamps will be issued on June 2 at a ceremony in New York.