New England Travel
A new Rhode Island slogan encounters social media's wrath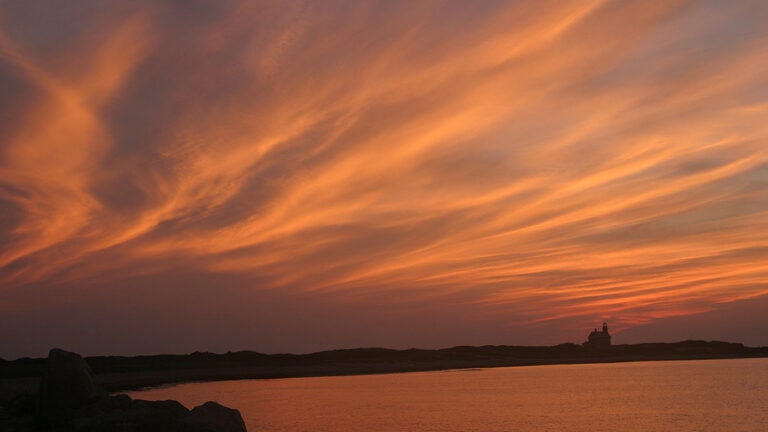 The idea was simple enough — to create a logo and slogan that cast the long-struggling state of Rhode Island in a fresh, more optimistic light to help attract tourists and businesses. A world-renowned designer was hired. Market research was conducted. A $5 million marketing campaign was set. What could go wrong?
Everything, it turns out.
The slogan that emerged — "Rhode Island: Cooler and Warmer" — left people confused and spawned lampoons along the lines of "Dumb and Dumber." A video accompanying the marketing campaign, meant to show all the fun things to do in the state, included a scene shot not in Rhode Island but in Iceland. The website featured restaurants in Massachusetts.
The reaction on Twitter was swift and merciless.
"Forget #coolerandwarmer," read one message. "When we legalize pot, Rhode Island will be 'Higher and Lower.'"
Another read: "Maybe they were hoping for a debate like Miller Lite's 'Tastes great. Less filling.'"
Another suggested: "How about: 'Rhode Island: Better than You Think'."
Within days, the backlash had forced the resignation of the state's chief marketing officer. The governor, Gina M. Raimondo, a first-term Democrat, tried to stop the hemorrhaging by saying she was scrapping the slogan. But she said she was keeping the logo — a vast white sail — and encouraging businesses, like those that sell the state's famous wieners, to "make it their own" by putting their own logos in the white space.
The fiasco made for what Ted Nesi, of WPRI, the CBS affiliate in Providence, said was the governor's "worst week of her governorship so far."
"She's never had a warm-and-fuzzy public persona to begin with, and she seems to struggle at moments like this one that require the human touch rather than a spreadsheet," he wrote in an analysis.
And, he said, the debacle has "fed the narrative that Raimondo is too in thrall to out-of-staters, whether in New York or Davos."
This was a reference to Milton Glaser, the world-renowned graphic artist and creator of the iconic "I Love New York" logo, who had been drafted for the Rhode Island project and came up with the logo and the slogan.
In an interview Tuesday, the governor acknowledged some blunders. "We didn't do nearly enough public engagement before rolling out the campaign," she said. Nor did they get "stakeholder engagement and buy-in" in advance. But she avoided answering the question of whether it was a mistake not to seek homegrown talent in the first place, especially from the estimable Rhode Island School of Design.
Glaser said in an interview that he felt that being from New York — or at least not being from Rhode Island — was held against him. But his biggest complaint was that the governor's team had failed to lay the groundwork for the end product and provide context for it.
"People became crazed by the idea that they didn't get it," he said of the slogan. "If you rolled it out over weeks, you could have made a case for it. But in the absence of a real presentation, and the presence of so many mistakes, the whole thing became enshrouded in negativity. The social media thing is a killer."
His thought behind the white sail logo was to give people a positive association with the Ocean State. "Billowing sails, pleasure, relaxation and optimism," he said. The slogan "cooler and warmer," he said, was meant to convey that people are doing cool things in Rhode Island and that they are warmer and friendlier than the frosty New England stereotype.
He had proposed 10 different slogans, each paired with a different image. All were market-tested. Betsy Wall, the chief marketing officer, who resigned last week, has said that "cooler and warmer" had a more than 60 percent favorable rating. "They outperformed other tested tag lines and marks," she told Rhode Island Public Radio. But, she said, the loudest voices on social media prevailed.
Glaser said he felt the use of Iceland in the video and the other mistakes in the rollout prejudiced people against the end product. "We didn't have a chance," he said.
The state is recouping $20,000 from IndieWhip, the Providence ad agency that had inserted the video footage of a skateboarder on a dock that was shot in Iceland, and an additional $100,000 from Havas PR North America, the public relations firm, which has offices in Providence and coordinated the rollout.
Raimondo said her goal now was to engage the public, including opening a studio to allow people to come in and play with the logo and see what evolves. She has appointed Seth Goldenberg, the founder and chief executive of Epic Decade, a Rhode Island design firm, as the state's interim marketing director.
Goldenberg said it was not a mistake to have hired Glaser. "A legendary and award-winning designer with an incredible legacy has given us a starting point," he said. "Rhode Islanders are responding and adding their voice about their place and their identity.