New England Travel
You can write an essay for a chance to win ownership of a Maine bed and breakfast
The Almost Home Inn is up for grabs in Ogunquit, Maine.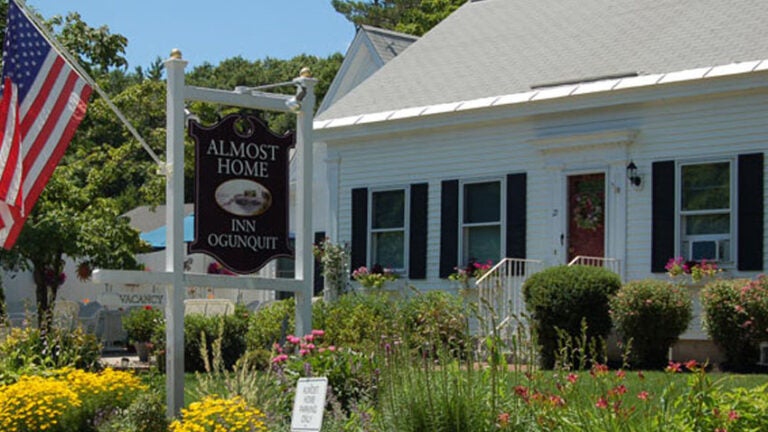 Get amazing travel deals when you sign up for Boston Traveler. Find the perfect getaway, grab special fares for local and international trips, and much more.
For just a $110 entry fee and a 225-word essay, you could own a Maine bed and breakfast.
Jacqui Grant has owned the Almost Home Inn in Ogunquit, Maine for the last 10 years, and at 75 years old, she's ready to retire. But instead of just selling her Inn, she's holding an essay contest to ensure the next owner is the right fit.
In 225 words or less, hopeful owners must tell Grant why they want to own and operate an Inn located in a coastal Maine town.
"I'm looking for somebody that will want to come in here and enjoy it, somebody who is a people person and wants people to have a nice vacation," Grant said. "That's always been my goal, and I can't ask for a better job. Most people are in a pretty good mood when they're on vacation."
Grant's son bought her the Inn when she retired from her Massachusetts-based trucking company and wanted to move back home—"Once a Mainer, always a Mainer," she said—and she's turned it into a true home away from home for her guests.
The Almost Home Inn has received a more than 200 five-star reviews from TripAdvisor. That's been the most surprising, and rewarding, part of her Inn-owning career, she said.
"I didn't expect to get so much positive attention," Grant said. "When I read the notes that [guests] leave me, sometimes you don't realize how great a time they had because you're so busy taking care of everyone."
And it's been a learning process to figure out how to care for her bed and breakfast guests, Grant said. Mostly, learning how to make breakfast.
"I was never a breakfast person, so when I went to the first Chamber [of Commerce] meeting, I said 'I'm going to need help cooking eggs,' and they said 'You're kidding,'" Grant said, laughing. "Now all my energy has been in cooking breakfast. It's been a lot of fun…I've been very fortunate."
Grant said she'll be there to help the next owner with any help they need when they first take over, and that the "extremely quaint" town of Ogunquit is very hospitable as well. That's why it won't be just up to Grant to decide who will run the Inn next.
"I'm not going to be the final judge on any of it," Grant said. "Twenty-five essays will be chosen and those essays are going to three judges, and they will decide."
These judges aren't friends or family, but people affiliated with Ogunquit who have a feel for what the town wants, she said. Grant has also gotten the help of a lawyer, who is facilitating the contest by opening the mail and making the essays anonymous.
"I have to keep an arm's length from everything, because I'm sure there's probably people that have stayed with me," Grant said. "It's all got to be fair and square, just what they say and how they feel."
Grant is accepting entries until September 1, including a five- or 10-day buffer for essays postmarked by then. She'll announce the next owner on September 25.
"Every day I will miss the people," Grant said of when she no longer runs Almost Home Inn, "but the body says I have to slow down."
Learn more about the contest here.