New England Travel
3 of the best ski resorts for families in the U.S. are in New England, according to Ski magazine
They are in Vermont and New Hampshire.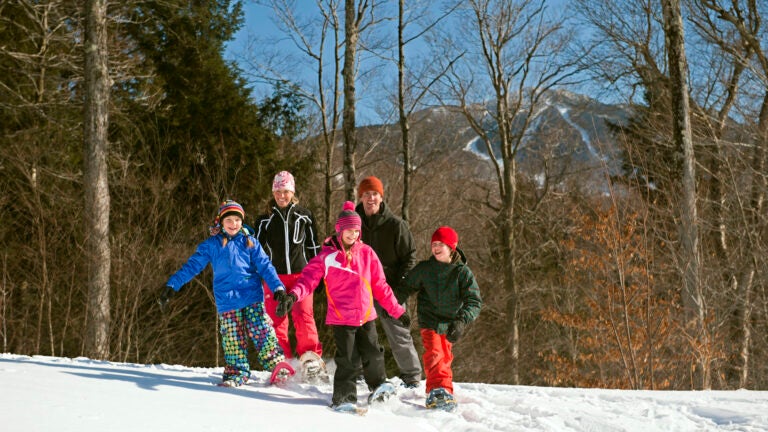 Not all family-friendly ski resorts are the same, according to Ski magazine, and three of the very best are in New England.
The publication released a list of the 8 best family ski resorts in the U.S. as part of its Resort Guide 2023 and included three New England resorts: Smugglers' Notch in Vermont at No. 2, Bretton Woods in New Hampshire at No. 5, and Okemo Resort in Vermont at No. 7.
The No. 1 best family resort is Sun Valley in Idaho.
"There are plenty of family-friendly ski resorts across the country, but if you're serious about making passionate skiers out of your kids, consider planning a trip to one of these resorts," wrote the publication about the list.
The magazine named the best terrain, lodging, dining, and off-slope activities for families at each mountain on the list.
Smugglers' Notch, also named the No. 1 ski resort in the East, has excellent family terrain on Morse Mountain, where three lifts "serve about a dozen gentle, winding trails," the publication wrote.
At New Hampshire's Bretton Woods, the best family terrain is found by taking High Ridge to Outer Bounds off the Fabyan Triple chair, where families find "great views and a top-to-bottom experience with a gentle pitch," according to the magazine.
Finally, Okemo Resort is loved for its glades, the publication wrote.
"One thing that sets Okemo apart and makes it great for adventurous ski families is its selection of intermediate gladed terrain," wrote Ski.
This past fall, Ski magazine named Smugglers' Notch and Bretton Woods among the best ski resorts in the U.S.
Check out the publication's list of 8 best family ski resorts in the U.S.
Need weekend plans?
The best things to do around the city, delivered to your inbox.