New England Travel
New England ski mountains are closing or limiting operations due to the cold weather
"You only get so many weekends in this business and it's not easy to have one freeze up in front of you."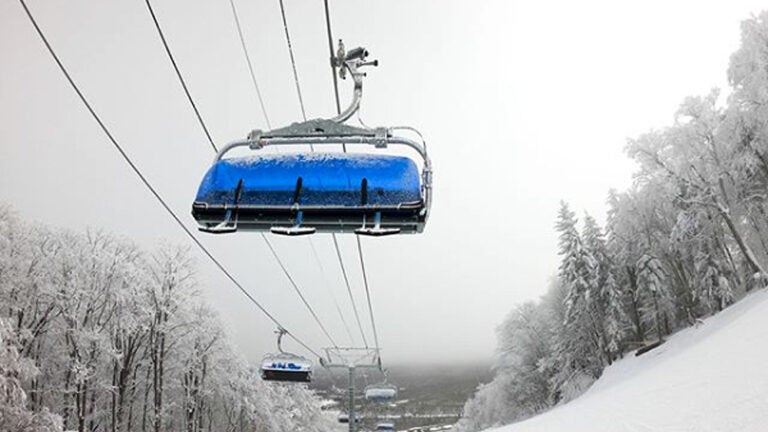 Several ski areas across New England closed on Friday and others are limiting operations due to the dangerously cold temperatures across the region.
Some ski areas in the Berkshires, Vermont, Maine, and New Hampshire have halted operations entirely, while others have remained open but cancelled night skiing, tubing, and summit lifts during the cold snap.
Jay Peak Resort in Jay, Vermont, closed on Friday and will limit operations on Saturday.
"The only folks more upset than our guests is our staff and me," Steve Wright, the resort's general manager, said in a letter to guests and staff posted on social media. "You only get so many weekends in this business and it's not easy to have one freeze up in front of you."
Mt Abram Ski Area in Greenwood, Maine, also closed on Friday.
"We never like to close for a day, but these temperatures pose a serious risk," resort officials wrote on Facebook. "In regard for customer and employee safety we feel this is the best decision for all. If you pre purchased tickets for the day, you are able to use these on another day."
Wildcat Mountain Resort in Gorham, N.H. closed on Friday as well.
"Stay warm, stay safe and we'll see you on the mountain (just not today)!" wrote officials on social media.
Bosquet Mountain Ski Area in Pittsfield, Mass., closed on Friday and will open at noon on Saturday.
Killington Ski Resort in Killington, Vermont, is limiting lift operations and the Tubing Park is closed on Friday and Saturday.
Sugarloaf in Carrabassett Valley, Maine is limiting lift operations due to "extreme cold conditions."
Stowe Mountain Resort in Stowe, Vermont closed all summit lifts on Friday "due to high winds and cold temperatures."
Waterville Valley Resort in Waterville Valley, N.H. cancelled night skiing on Friday and Saturday and warned of delays in lift operations throughout the weekend.
Attitash Mountain Resort in Bartlett, N.H. is limiting operations, closing its summit triple lift and placing two lifts on hold Friday morning. Conditions will be evaluated as the day progresses, wrote officials on social media, so visitors should keep an eye on its website, social media, and app for updates.
For those braving the mountain, Attitash officials advised: "Dress in warm clothing and take frequent breaks."
Need weekend plans?
The best things to do around the city, delivered to your inbox.