New England Travel
'Strong' rental availability reported for Cape Cod summer season
Late July and early August are the most popular weeks for Cape Cod vacations.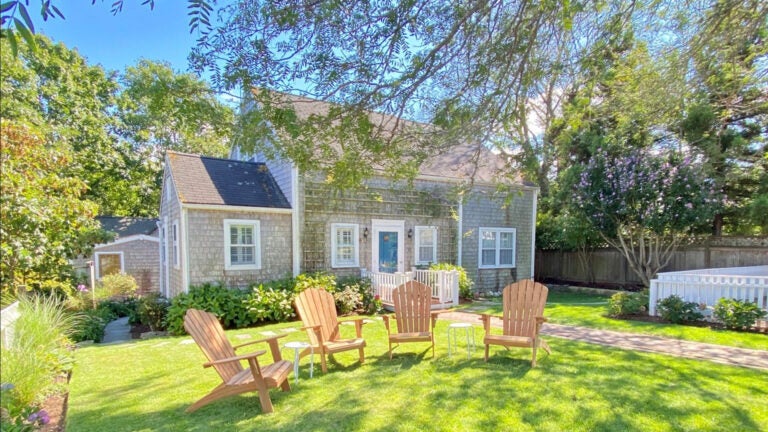 Local booking sites are reporting more availability for Cape Cod rentals right now than during the same time last year.
Pretty Picky Properties, which manages 200 properties across 11 Cape Cod towns, and WeNeedAVacation.com, which offers more than 4,000 listings on the Cape, Nantucket, and Martha's Vineyard, say travelers have more choices right now than last year.
"Last year at this point, we were about 80 to 85 percent booked for the July and August time period," said Blake Decker, CEO of Pretty Picky Properties. "This year we're at 60 percent booked."
New inventory has increased availability for what is sure to be another busy season on the Cape, according to Paul Niedzwiecki, CEO of the Cape Cod Chamber of Commerce.
"There's going to be another strong season," Niedzwiecki said. "I think during the summer, we're going to be pretty much at peak capacity."
A big turn in the real estate market has increased short-term rental availability, said Niedzwiecki. Thirty-seven percent of the housing stock on Cape Cod are second homes, he said.
"A lot of people, during COVID-19, bought second homes on the Cape," he said. "So I think as we sort of emerge from the pandemic, we're starting to see some of those properties become available as short-term rentals."
WeNeedAVacation.com shows about 5 to 9 percent more availability during the 10 weeks of summer compared with the same time last year, according to Joan Talmadge, co-owner of the site.
The site, which averages 1.3 million visitors per year, reports a 22 percent decrease in vacationer demand this past January versus the same time last year.
"I think that's because the COVID years were just gangbusters," Talmadge said. "It was just incredible. That just isn't sustainable."
Decker called the demand in 2021 and 2022 "voracious and rampant."
"What we're seeing is kind of a return to a normal bookings pace," Decker said. "If you look at our numbers before the pandemic, we're still well ahead of where we were in '17, '18, and '19 at this point."
WeNeedAVacation.com has seen a a 59 percent increase in demand since January 2019, which Talmadge called "remarkable."
A pandemic behavior that has remained is travelers booking earlier, Talmadge said.
"I think that's a function of how popular Cape Cod was during the height of the COVID-19 pandemic," Niedzwiecki said. "A lot of people who had been in a pattern maybe of renting short-term rentals later in the season found there wasn't the availability. So it definitely has caused a change in people's behavior where they are booking earlier."
The last two weeks of July and the first two weeks of August are the most popular weeks for rentals on the Cape, officials at both companies said. But it's not too late to book a rental during that hot timeframe.
"There's still good availability out there for high-demand weeks," Decker said.
Flexibility is always a plus when planning trips, the experts said.
"If you can come in the beginning of the summer or late summer, you are going to save money and have more options," Decker said.
Talmadge said the hardest week to book on her site right now is the first week of August, which has 29 percent availability. Travelers will find the most rental options during the last week of August, she said, which has 60 percent availability.
"Kids are going back to school and so a lot of families can't travel," Talmadge said. "But it's the perfect week for people who have preschoolers or no kids."
New listings are always coming online so keep checking back, they said.
"There's still plenty left," Talmadge said. "There's nothing to panic about."
"There should be more options last minute than there have been in the last two years by a long shot," Decker said.
Need weekend plans?
The best things to do around the city, delivered to your inbox.