New England Travel
50 things to do this summer across Massachusetts
Looking for things to do in the Mass.? Use this guide, which includes activities from whale watches to beaches to walking the Freedom Trail.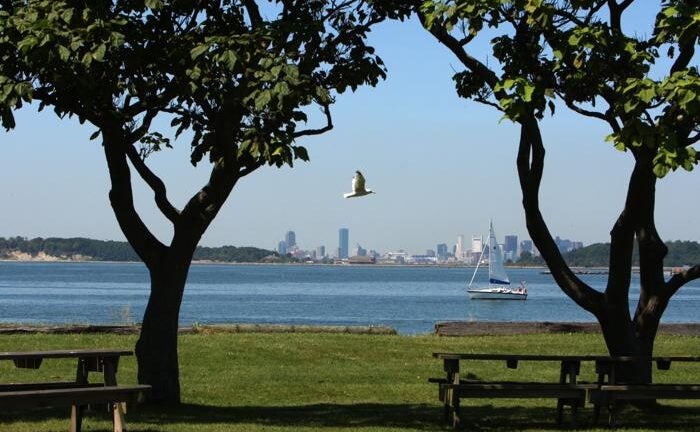 Summer brings countless opportunities for fun across Massachusetts, from outdoor festivals to beaches to museums, and more.
Ahead, discover 50 things to do in the Bay State this summer season.
Greater Boston
1. Walk Boston's iconic Freedom Trail
Follow the world-renowned 2.5-mile trail famously marked with a red line that links 16 nationally significant historic sites — from churches to meeting houses to burying grounds — and learn the story of the American Revolution and beyond. (139 Tremont St., Boston)
2. Go to a Red Sox game
Cheer on the Red Sox during the 2023 season at Fenway Park, America's oldest major league baseball stadium. (4 Yawkey Way, Boston)
3. Ride a Swan Boat
Tour the Public Garden lagoon on a 30-foot swan boat, a Boston tradition since 1877. (4 Charles St., Boston)
4. Explore Boston Harbor Island National and State Park
Take the ferry to Boston Harbor Islands, made up of 34 islands and peninsulas, where you'll find beaches, hiking trails, historic structures, and more. (Long Wharf North, Boston)
5. Visit a Boston museum
From the Museum of Fine Arts Boston to the Museum of Science to the Boston Children's Museum, there are plenty of places to experience fine art, hands-on science, educational activities, and more. (various places)
6. Spend time at the Emerald Necklace
This 1,100-acre chain of urban parks created by Frederick Law Olmsted, known as the founder of American landscape architecture, links more than a dozen city neighborhoods stretching from the Back Bay to Dorchester. (various locations)
7. Hike, bike, or jog along the Charles River Esplanade
Recently named one of the 10 best riverwalks in America, the Esplanade is a 64-acre park with 17 miles of running trails along the waterfront.
8. Visit sea life at the New England Aquarium
Visitors to the aquarium, which features the largest shark and ray touch tank on the East Coast, can check out seals, sea lions, penguins, and a four-story, 200,000-gallon Giant Ocean Tank. (1 Central Wharf, Boston)
9. Mingle with the animals at Franklin Park Zoo
Meet gorillas, lions, tigers, giraffes, and more during a trip to Boston's 72-acre zoo. (1 Franklin Park Road, Boston)
10. Stroll through the North End
Boston's North End is famous for its Italian food, feasts, and streets full of shops, restaurants, and historic buildings. Don't forget to check out the Paul Revere House. (Hanover Street, Boston)

South of Boston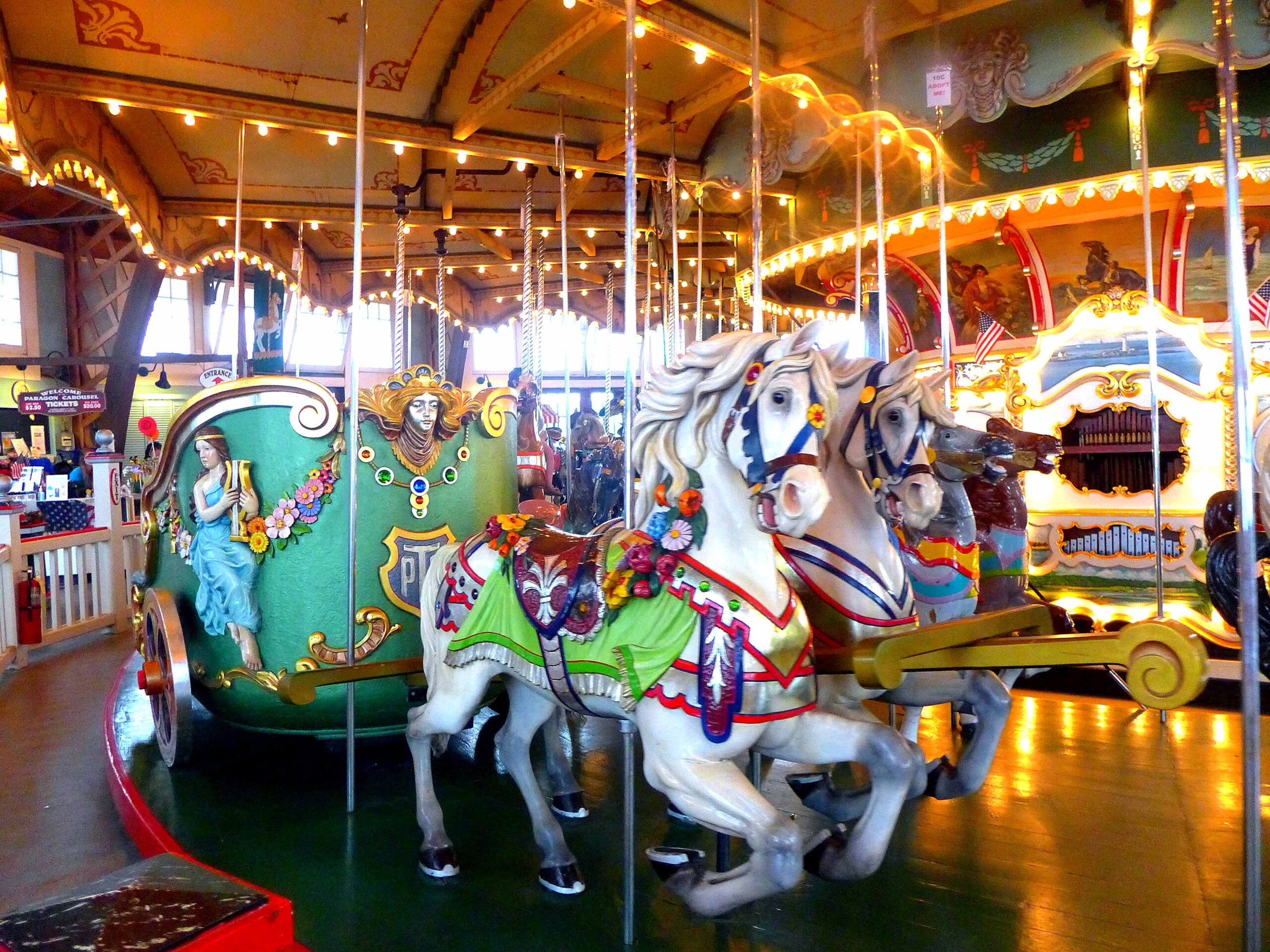 11. Ride the nearly century old Paragon Carousel
The 1928 Nantasket Beach carousel is the last remaining attraction from the Paragon Park amusement park that closed in the 1980s. (205 Nantasket Ave., Hull)
12. Take a scenic walk on the Plymouth Harbor Breakwater
Take in the harbor while walking right through it on this 3,500-foot long breakwater. (located behind East Bay Grille, Plymouth)
13. Step back in time at Plimoth Patuxet Museums
You can walk through Plymouth Colony as it was in 1627 at this living history museum. (137 Warren Ave., Plymouth)
14. See the iconic Plymouth Rock
Visit America's most famous rock, which marks where the Mayflower Pilgrims began Plymouth Colony in 1620, inside Pilgrim Memorial State Park. (79 Water St., Plymouth)
15. Slide down a waterslide at Water Wizz
Visitors of all ages can slide down a waterslide, soak in the lagoon, tube along the river, or play in the wave pool.
(3031 Cranberry Highway, East Wareham)
16. Catch a concert at Gillette Stadium
Artists taking the stage at the home of the New England Patriots this summer include Beyoncé, Ed Sheeran, Luke Combs, and more. (1 Patriots Place, Foxborough)
17. Step back in time while visiting Fort Phoenix
Tour the historic remains of the Revolutionary-era fort, visit the beach, and then walk along the Fairhaven-New Bedford hurricane barrier out into the harbor. (Green Street, Fairhaven)
18. Stand on a WWII ship at Battleship Cove
Climb aboard the USS Massachusetts at Battleship Cove, the maritime museum and war memorial in Fall River. (5 Water St., Fall River)
19. Visit an old-fashioned movie house at Loring Hall Cinema
Settle in for a movie at this historic building in downtown Hingham that originally opened in 1852 as a meeting hall. On Tuesdays, all shows are $6. (65 Main St., Hingham)
20. Relax at Nickerson Beach
Beach-goers can enjoy breathtaking views of the Boston Harbor Islands and stroll along the walking path to Squaw Rock. (Dorchester Street, Quincy)
Cape & Islands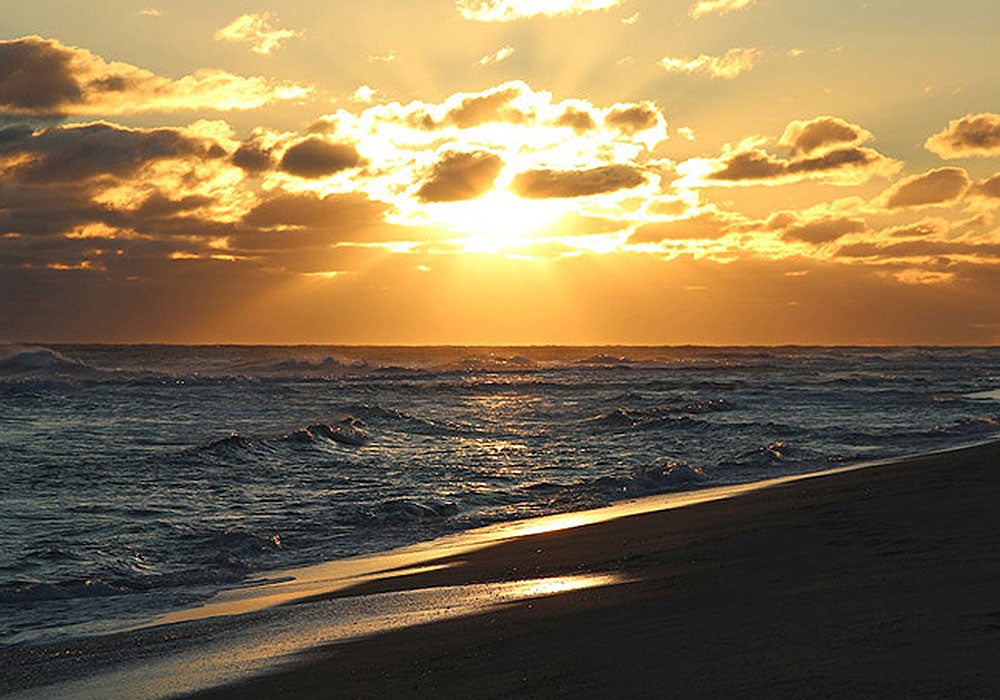 21. Spend time at the Cape Cod National Seashore
Choose your adventure at the Cape Cod National Seashore, which has 11 hiking trails, three bike trails, and six beaches. It was recently named one of the most visited National Park Service sites in America. (various locations)
22. Bike, walk, or jog the Cape Cod Rail Trail
Enjoy the scenery along this 22-mile trail, a former railroad track, which cuts through the Cape Cod towns of Dennis, Harwich, Brewster, Orleans, Eastham, and Wellfleet. It leads to Nickerson State Park in Brewster. (3488 Main St., Brewster)
23. Explore the Cape Cod Lavender Farm
Peak color and bloom begins in late June at this 11-acre family-owned farm. Don't forget to shop the store, where you can peruse more than 20 lavender products made from its 7,000 plants. (Off Weston Woods Road, Harwich)
24. Watch a Cape Cod Baseball League game
Grab the family and head to the ball field for a good old-fashioned night of baseball. Players from across the nation representing all NCAA college divisions play in the league, which is made up of 10 teams. (various locations)
25. Sip wine on the lawn of Truro Vineyards
Do a wine tasting, take a tour, or simply relax in an Adirondack chair while sipping a glass of wine or a cocktail from South Hollow Spirits, the vineyard's on-site distillery. (11 Shore Road, Route 6A, North Truro)
26. Watch a drive-in movie at Wellfleet Drive-In Theatre
A Cape Cod tradition since 1957, this drive-in offers double features throughout the summer, concessions, and a playground for the kids. (51 State Highway, Route 6, Wellfleet)
27. Take photos at the dramatic Aquinnah Cliffs
This National Historic Landmark on Martha's Vineyard was named among the most stunning scenic locations in the Northeast by AAA. (31 Aquinnah Circle, Aquinnah)
28. Play a round of golf at The Captains Golf Course
The course offers two championship courses in one location: the par-72 Port Course and the par-72 Starboard Course. (1000 Freemans Way, Brewster)
29. Relax on the beach
Catch some rays on Siasconset Beach on Nantucket, which ranked among the top 25 island beaches in the world by Conde Nast Traveler. (Gully Road, Nantucket)
30. Climb up the Pilgrim Monument
Get a bird's-eye-view of P-town by climbing 116 steps to the top of the 252-foot monument built to commemorate the first landing of the Mayflower pilgrims in Provincetown in 1620. And don't forget to explore the Provincetown Museum down below. (1 High Pole Hill Road, Provincetown)

North of Boston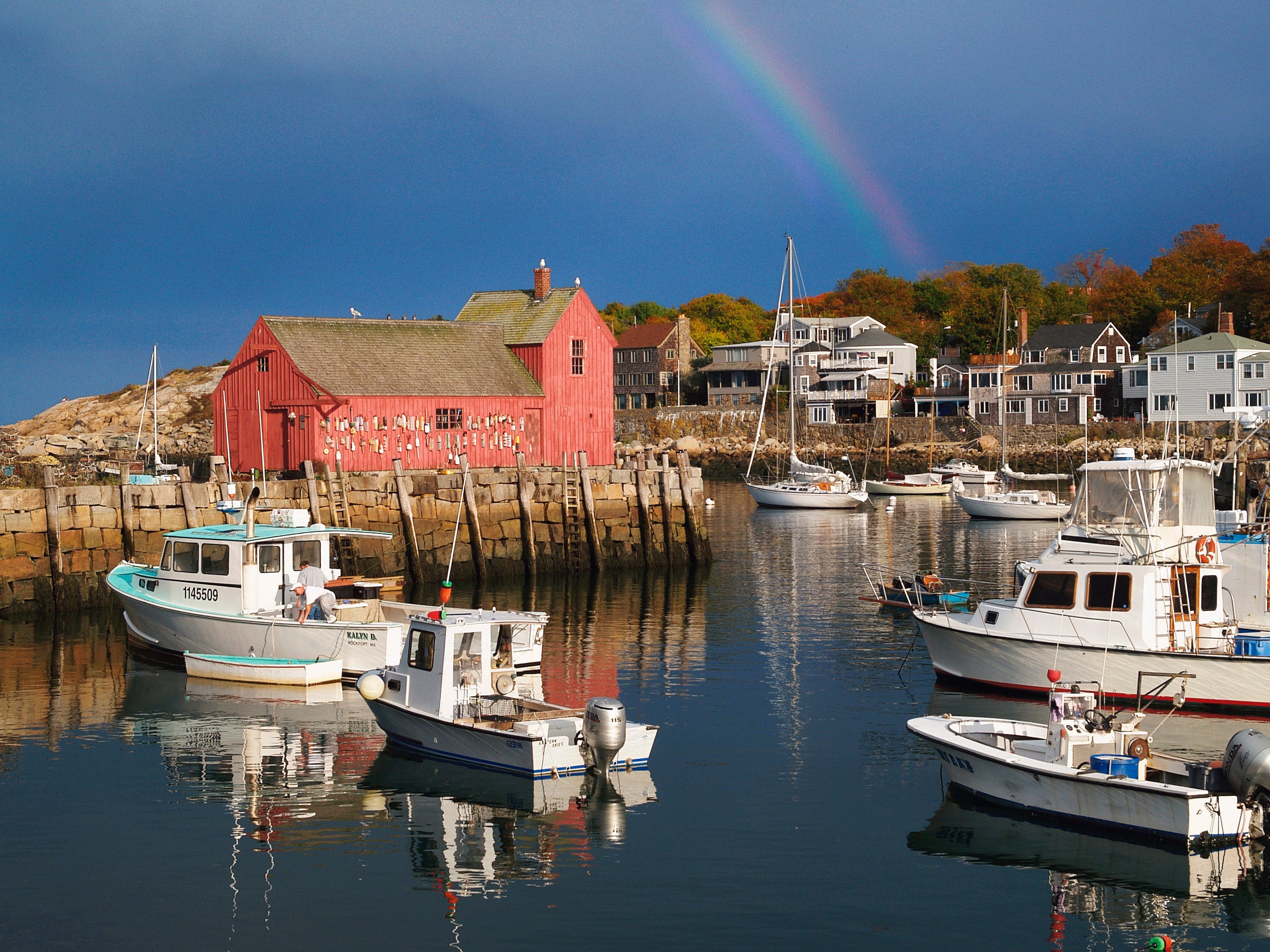 30. Take a selfie with Motif No. 1
Get a photo with Motif No. 1, the iconic red fishing shack on Bearskin Neck wharf that's been called the most painted building in the world. (Bearskin Neck, Rockport)
31. Swim at Walden Pond
Cool down at the pond made famous by Henry David Thoreau's "Walden" and take a self-guided walking tour that begins at the Thoreau house replica. (915 Walden St., Concord)
32. Tour the House of the Seven Gables
Tour the inside of the seaside mansion and the inspiration for Nathaniel Hawthorne's 1851 novel. (115 Derby St., Salem)
33. Step into history at Minute Man National Historical Park
Explore the battlefields and buildings associated with April 19, 1775, the day of the first armed conflict of the American Revolution. (174 Liberty St., Concord)
35. Enjoy art and nature at Fruitlands Museum
The 210-acre Fruitlands Museum boasts art, walking trails, and spectacular views. It was ranked among the best history museums in the nation by USA Today readers. (102 Prospect Hill Road, Harvard)
36. Listen to your footsteps on Singing Beach
This beach, named among the best in the U.S. by Conde Nast Traveler, got its name because "if you shuffle your feet in the dry sand you will hear a sing-song-like squeak," according to the publication. (119 Beach St., Manchester-by-the-Sea)
37. Go on a whale watch
Spot humpback whales and more during a boat ride out to Stellwagen Bank National Marine Sanctuary, a popular feeding spot for local whales. (various locations)
38. Catch a vintage baseball game at Spencer-Peirce-Little Farm
At these ball games, teams from the Essex Base Ball Association play ball using rules from 1860 (including no gloves and pitching underhand).
(5 Little's Lane, Newbury)
39. Attend Yankee Homecoming in Newburyport
This annual nine-day festival features a waterfront concert series, heritage tours, art, sidewalk sales, a brewfest, golf tournament, fireworks, and more between July 29 and Aug. 6. (Downtown Newburyport)
40. Go birdwatching at Parker River National Wildlife Refuge
The refuge's 4,700 acres contain more than 300 species of resident and migratory birds, making it a birdwatcher's dream. (6 Plum Island Turnpike, Newburyport)
Western & Central Massachusetts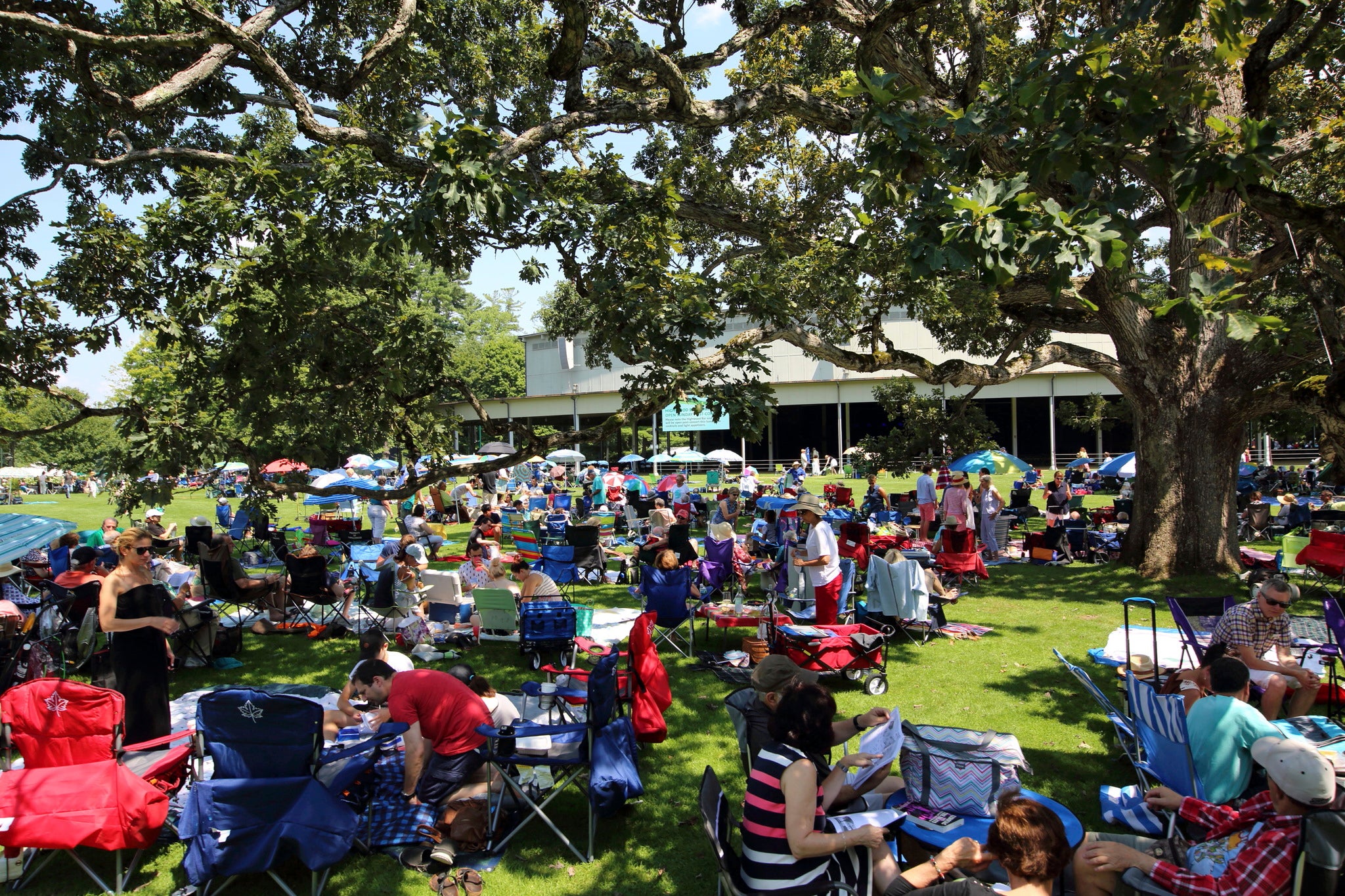 41. Listen to the Boston Symphony Orchestra at Tanglewood
Enjoy performances by regular visitor James Taylor, along with classical and popular artists at the Koussevitzky Music Shed. (297 West St., Lenox)

42. Enjoy live music at MASS MoCA's The Chalet
MASS MoCa hosts live music on Thursday nights this summer in its riverside beer garden. (1040 MASS MoCA Way, North Adams)
43. Tackle part of the famous Appalachian Trail
There's a 90-mile stretch in Massachusetts of this famous trail, which runs 2,175 miles from Georgia to Maine. It includes Mount Greylock, the highest point in the state at 3,491 feet. (30 Rockwell Road, Lanesborough)
44. Go on a 19th-century adventure at Old Sturbridge Village
See how folks lived in rural New England in the 1830s at this museum, billed as New England's largest outdoor living history museum. (1 Old Sturbridge Village Road, Sturbridge)
45. Climb the trees at Ramblewild
This tree-to-tree adventure park offers adventures via high wires, zip lines, balancing logs, rope ladders, and suspension bridges. (110 Brodie Mountain Road, Lanesborough)
46. Go on a guided day hike with Berkshire Camino
Discover the Berkshires by foot during a day hike or a multi-day hiking journey with Berkshire Camino. (various locations)
47. Explore Lee
Recently named one of the best small towns in New England by USA Today readers, this Berkshires town offers historic sites, restaurants, gardens, breweries, and plenty of outdoor adventures. (various locations)
48. Visit a public garden and historic home at Naumkeag
Explore eight acres of world-renowned formal gardens and take photos near the estate's iconic Blue Steps, a series of blue fountain pools. (5 Prospect Hill Rd., Stockbridge)
49. Tour The Mount
Examine the former home and gardens of Edith Wharton, the first woman to win a Pulitzer Prize for fiction, and attend a summer lecture series. (2 Plunkett St., Lenox)
50. Shop the Brimfield Flea Market
The market, which takes place three times a year including July 11-16, is billed as the largest outdoor antiques flea market in the country. It boasts thousands of exhibitors selling all types of antiques, collectibles, and memorabilia. (Route 20, Brimfield)
Need weekend plans?
The best things to do around the city, delivered to your inbox.