New England Travel
2 Mass. arts scenes are among the best in the U.S., according to USA Today readers
You'll find them in Berkshire County.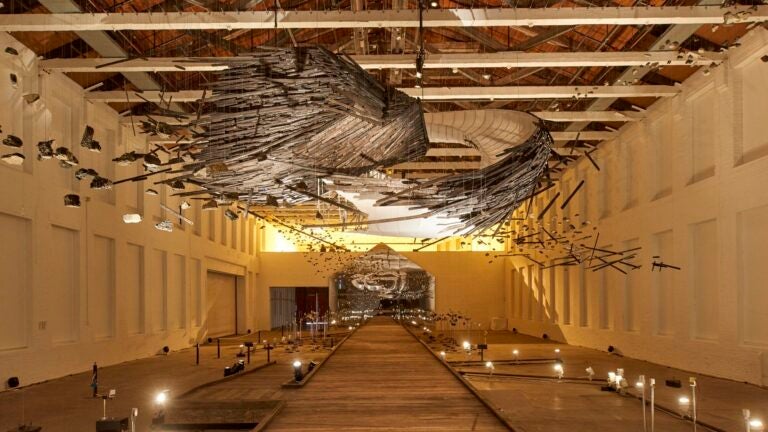 The creative vibe in the Berkshires is being noticed across the nation, according to USA Today readers.
The publication recently released a list of the 10 best small town arts scenes in America as part of its 2023 10Best Readers' Choice Awards and named two Berkshire County, Massachusetts, destinations in the top five: North Adams ranked No. 3 and Williamstown ranked No. 5.
The best small town arts scene in America is in Tubac, Arizona.
About North Adams, USA Today wrote: "As the home of the Massachusetts Museum of Contemporary Art, one of the biggest contemporary art museums in the country, North Adams attracts many artists and art lovers. You'll also find Berkshire Artist Museum in town, a former church that's been transformed into an art museum, and Eclipse Mill Artist Loft & Gallery, a community of artists who both live and work in a former textile mill."
The publication wrote, in part, about Williamstown: "Its Sterling and Francine Clark Art Institute, which is often simply referred to as the Clark, features the work of artists such as Degas and Monet. Also, the Williamstown Cultural District puts art front and center in the community."
For the 10Best Readers' Choice Awards lists, USA Today travel experts select 20 nominees in topics from food to lodging, destinations to things to do. Then the publication asks readers to cast votes to determine the top 10.
Check out the list of best small town arts scenes in America.
Need weekend plans?
The best things to do around the city, delivered to your inbox.