New England Travel
New England has 5 of the top 100 hotels in the world, according to Travel + Leisure readers
Three of them are in Massachusetts.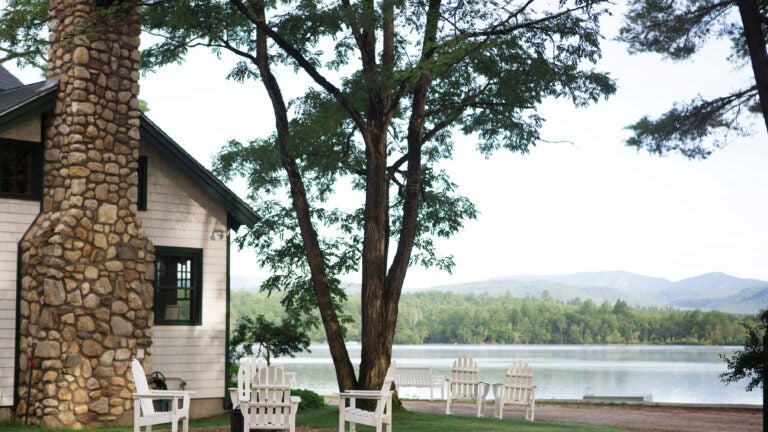 Whether travelers are yearning for a city, lake, or island getaway, they'll find some of the best accommodations in the world here in New England, say Travel + Leisure readers.
The publication released its World's Best Awards on Tuesday, and the following five New England hotels were named among its 100 favorite hotels in the world for 2023: Quisisana Resort in Lovell, Maine, ranked No. 22; The Newbury Boston in Boston ranked No. 52; The Wauwinet on Nantucket ranked No. 72; Candleberry Inn in Brewster ranked No. 75; and Pickering House Inn in Wolfeboro, N.H., ranked No. 86.
"The destinations on this year's list of readers' favorite hotels around the world read like a rundown of timeless vacation options," the publication wrote.
Readers rated the hotels based on rooms/facilities, location, service, food, and value, according to Travel + Leisure.
Quisisana Resort, the top-ranked New England hotel on the world list and a newcomer to the awards, was also named the No. 1 resort in New England and ranked No. 4 on the publication's list of 15 favorite U.S. resorts.
The Maine getaway on Lake Kezar, which bills itself as "equal parts summer camp, music festival, and food lover's paradise" on its website, celebrated on its Facebook page, writing: "For our small but mighty resort and team in a little corner of Maine, this is the first time we've ever been nominated, much less receive the #1 spot amongst some incredible other resorts and places we admire."
Travel + Leisure's list features hotels from 30 countries and five continents. Within the U.S., 11 states are represented as well as Washington, D.C., with the most popular being Massachusetts, California, and Colorado with three entries each.
The No. 1 hotel in the world, according to the publication, is Four Seasons Hotel Instanbul at Sultanahmet in Turkey.
Nearly 165,000 Travel + Leisure readers completed a 2023 travel survey between October 24, 2022, and February 27, 2023, to determine the results of this year's World's Best Awards, which highlight the year's top hotels, islands, cities, cruise lines, airports, and more.
The Newbury Boston also ranked No. 1 on the 10 favorite hotels in Boston list and No. 2 on the 15 favorite city hotels in the continental U.S. list.
On the list of 15 favorite U.S. resorts, besides Quisisana Resort, other local entries were The Wauwinet at No. 10, Candleberry Inn at No. 11, and Pickering House Inn at No. 12.
Check out Travel + Leisure's 100 favorite hotels in the world for 2023.
Need weekend plans?
The best things to do around the city, delivered to your inbox.